Mike Tyson: I'm a fan of Tyson Fury
On February 22 in Las Vegas in a fight for the WBC heavyweight title Tyson Fury (29-0-1, 20 KOs) will face Deontay Wilder (42-0-1, 41 KOs). For this fight "King of the Gypsies" will have, among others, Mike Tyson among his supporters.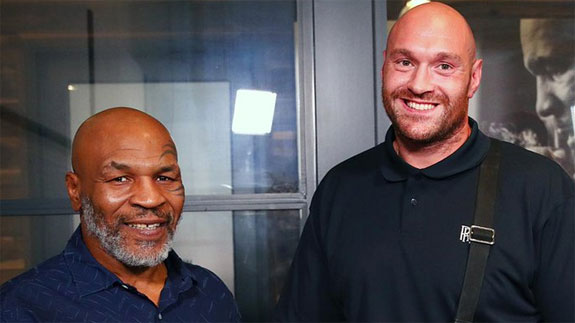 Two Tysons
"I always support him, because he was named after me. So I'm a little biased. It does not matter how strong you are missing a punch - it's hard to beat the person who never gives up," Iron Mike said in an interview to BT Sport. "But this does not mean that I do not like Wilder. He is also a great guy."
The closer the clash between the two giants, the more bets are made on Deontay Wilder's victory . Many bookmakers are already offering odds on "Bronze Bomber" lower than for Fury.