Parker is ready to fight Usyk for WBO title
Joseph Parker (26-2, 20 KOs) said that, as soon as the opportunity arose, he'd be ready to fight for the WBO heavyweight belt against Oleksandr Usyk (17-0, 13 KOs). The title of the World Boxing Organization belongs to Anthony Joshua (23-1, 21 KOs) now, who, however, may soon vacate this trophy.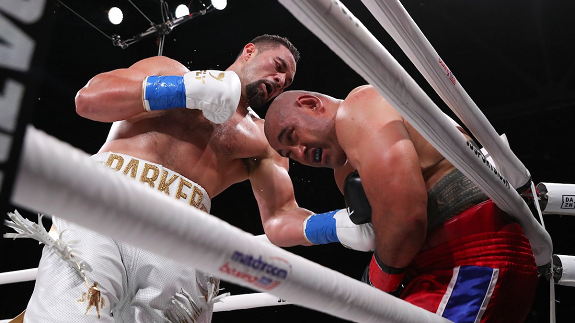 Joseph Parker
"I would like to take this opportunity," the New Zealander said. "Usyk is a great boxer with cool skills, he moves well in the ring. I would like to check him out, if a belt is at stake in our fight."
"But a lot still needs to happen in order such an opportunity to appear. I would agree to this fight without any hesitation if Joshua leaves his belt vacant. I have to be patient and wait for that to happen," Parker said.
In recent weeks, Dereck Chisora ​​(32-9, 23 KOs) has been referred as a potential Usyk's opponent mainly. Nevertheless, the British occupies only ninth place in the WBO rankings and it is unlikely that he would be able to compete with the Ukrainian in the battle for the championship title. Parker is second in the list of contenders for the WBO belt, immediately after Usyk.