Linares and Campbell teams are in talks on a rematch
Although Luke Campbell (20-3, 16 KOs) lost to Vasyl Lomachenko in his last fight, he, nevertheless, looked decent in a fight with one of the P4P leaders in the world. The Briton gained critical acclaim and is looking forward to his next battle.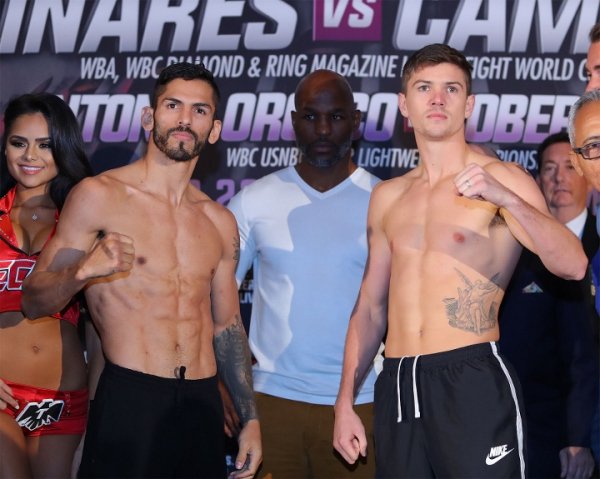 Jorge Linares and Luke Campbell
The Olympic champion is likely to return in early February, although the details of his next fight are unknown yet. Campbell's team started preliminary negotiations on a rematch with Jorge Linares (46-5, 28 KOs).
Campbell lost three times: to Lomachenko, Linares and Yvan Mendy. Campbell revenged the loss to Mendy, and now, perhaps, he will get a chance to get even with Linares. Their first fight took place in September 2017, and after twelve rounds judges gave victory by a split decision to the boxer from Venezuela.