Tim Tszyu gets a difficult victory in Sydney
Tim Tszyu (14-0, 10 KOs) is still very far from achievements of his famous father, but he still looks like an interesting prospect of the light middleweight. On August 14 in Sydney, Australia, in a tough fight Tszyu defeated Dwight Ritchie (19-2, 2 KOs).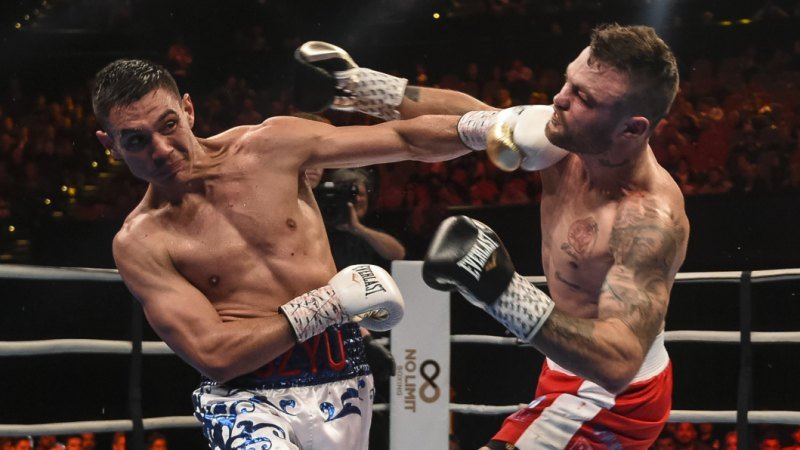 Tim Tszyu vs Dwight Ritchie
The bout turned out to be quite equal, but Tszyu's punches were stronger and his defense better than opponent's. After ten rounds the judges felt that Tszyu was stronger, and gave him the victory with a score of 97-93, 98-93 and 98-92. Thus, the 25-year-old Australian won the IBF regional belt.
"I proved that I'm the best in the country at this weight. I cleaned super welterweights out. It's time for the big fights," Tim Tszyu said after the battle.
Jeff Horn (19-1-1, 13 KOs) was watching the fight from ringside. Former welterweight champion now plans to perform as a middleweight and on 31 August he will face Michael Zerafa (26-3, 15 KOs). However, Horn shouldn't have problems with extra pounds to lose to go down to the light middleweight for a possible meeting with Tszyu.
"He still has a difficult task, so let him focus on winning over Zerafa. But if he wins, we can sit down and talk about our duel," said Tszyu.