Prograis refuses to fight in WBSS final against Taylor
Regis Prograis (24-0, 20 KOs) has decided to refuse to participate in the second season of the World Boxing Super Series. In the final of the tournament the American super lightweight had to fight Josh Taylor (15-0, 12 KOs).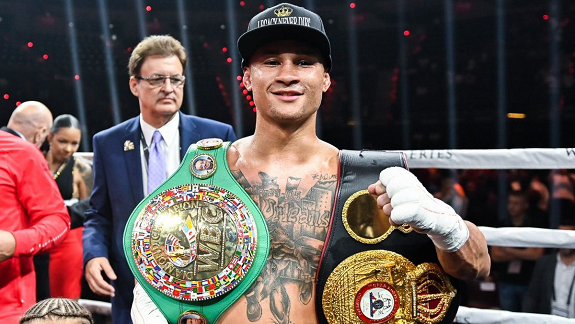 Regis Prograis
Prograis vs Taylor fight was scheduled for October 5 in Manchester, but in less than two months before the fight organizers could not definitively confirm the date or venue of the match. In addition, there were a lot of problems with the money transfer on the closing date of Prograis' deposit.
Prograis complained about the late payment for the quarterfinal fight with Terry Flanagan, where he earned 500 thousand dollars per fight, and 500,000 for the victory. Before the semi-final Prograis agreed that winning purse and bonuses, in this case a total of $1.1 million, will be placed in a deposit account before the battle, in order to avoid further delays.
In addition, Prograis had a written guarantee that if he proceeds to the final, the money for Muhammad Ali Trophy fight will be translated in the same way. During the last fight Prograis had to earn 600 thousand for the fight and $1.3 million as a bonus for the victory. Part of this money was to be placed in a trust account until August 3. WBSS did not meet this deadline. In addition, it was proposed to move the battle on September 28, which would reduce the time of preparation for Prograis.
Prograis and his promoter Lou DiBella, based on such negligence on the part of WBSS, filed a lawsuit, demanding to remove from them all the obligations under the participation in the tournament.