Maidana: I'll back in the ring just for Pacquiao
Marcos Maidana (35-5, 31 KOs) has lost a lot of extra weight to get back in the ring and earn very good money, but in the end, in April this year, he rejected the idea of re-entering the ring. However, not so long ago, Maidana again announced his readiness for hard training under the condition that he will receive a guarantee for a fight with Manny Pacquiao (62-7-2, 39 KOs).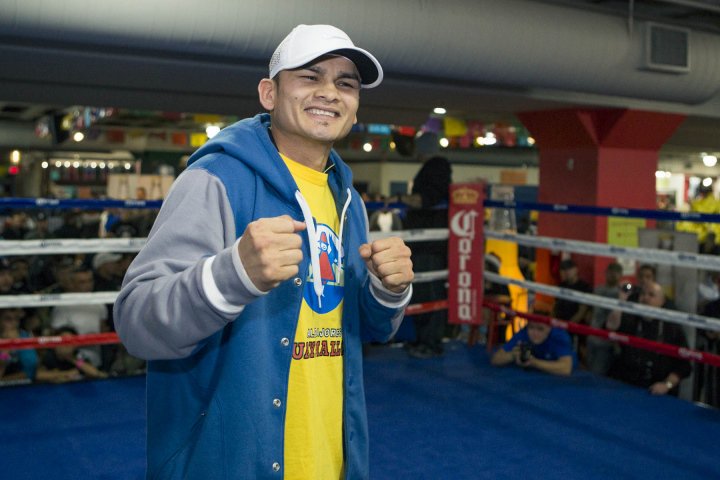 Marcos Maidana
It was assumed that retired Argentine puncher hold fights in June, September and December. After four weeks of hard training under the guidance of Alex Ariza Marcos has lost as much as 30 pounds. He announced that his first fight will be in the junior middleweight division, but in the next bout he will be ready to go down to welterweight. It is in this limit Pacquiao now owns the WBA belt.
"We are talking about money, because this training camp is expensive. It was not stated in the contract, but we agreed to this verbally. They were to provide me with such things as, for example, vitamins and sports nutrition. Once I got 10 thousand dollars, then again the same amount. In total, I received 30 000 dollars, although I was promised $150 000. And it's not about the money, but the people promised and did not keep their word. I had to pay for my own boxing coach, and physical training, and all the rest", explained the former welterweight and welterweight champion. Now Maidana said that he would return, but only for a fight with Pacquiao.
"In fact, I have met everybody but Pacquiao. I will come back just for a fight with him. I like his style of boxing, and together we would show a good fight. I will return to the ring for Pacquiao," promised Maidana.