Fedor Emelianenko says he is not thinking about retirement
Famous MMA fighter Fedor Emelianenko, who performs in the heavy weights, is not currently thinking about ending his career. He said this at a press conference before the 1/2 final fight at Bellator Grand Prix against the American Chael Sonnen.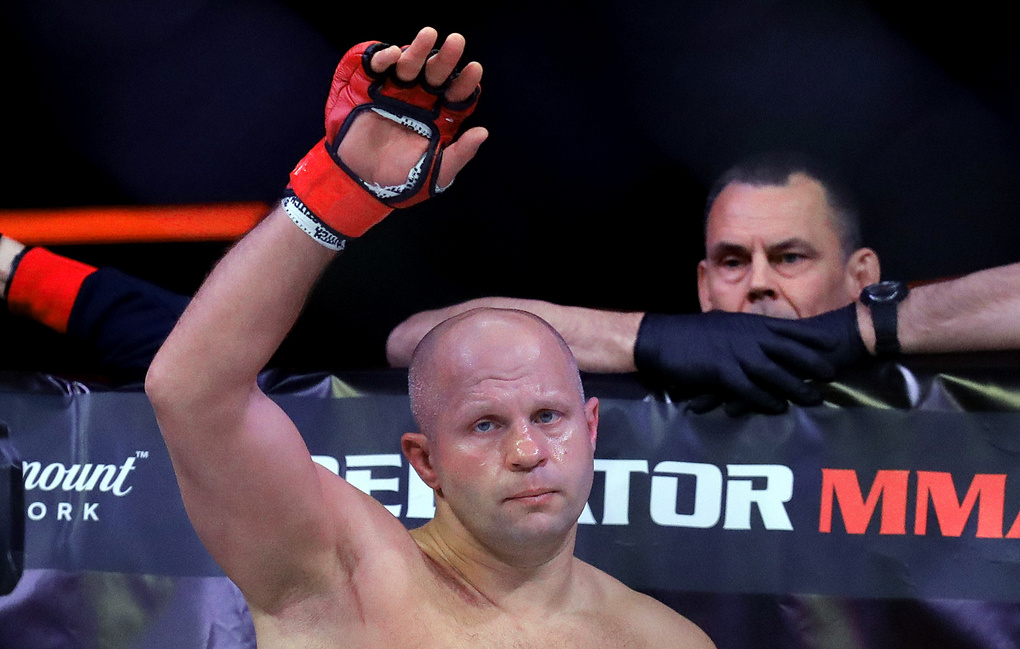 Fedor Emelianenko
Emelianenko vs Sonnen fight will be on October 14 in New York. Earlier, 42-year-old Emelianenko said that his next fight could be the last in his career.
"No, for me it's not a matter of principle to fight in Russia before the end of a career," said Emelianenko. "We don't even talk about the ending of my career."
Emelianenko has 43 fights on his record, having won 37 of them.