Lomachenko vs Rigondeaux. Weigh-in
An official weighing procedure took place on the eve of the fight between two two-time Olympic champions - Vasily Lomachenko and Guillermo Rigondeaux. Rigondeaux was 128.4 pounds (58.24 kg), Lomachenko - 129 pounds (58.51 kg). At the stake of the bout will be WBO super featherweight title, owned by Lomachenko. In the US the bout will be broadcasted by ESPN.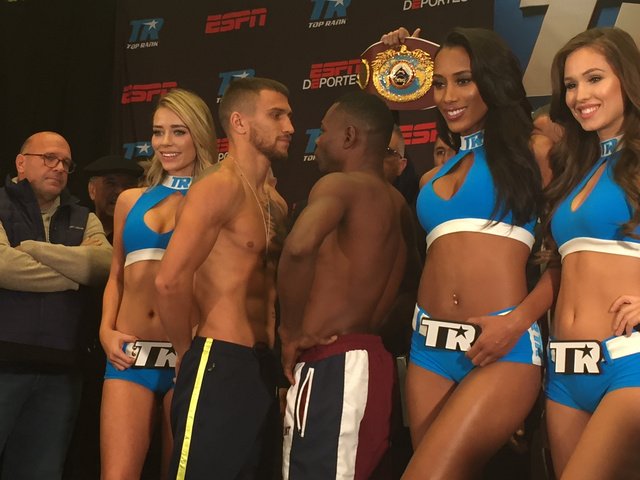 After weighing the opponents spent one of longest stare downs ever, not wanting to turn away first.