Lomachenko: "I am interested in Salido for a year maximum"
Two-division world champion and pound for pound superstar Vasyl "Hi-Tech" Lomachenko told what to expect from his August 5 fight in Los Angeles against Colombian Miguel Marriaga, and also about whether he regrets that it was not possible to agree on a rematch with Orlando Salido.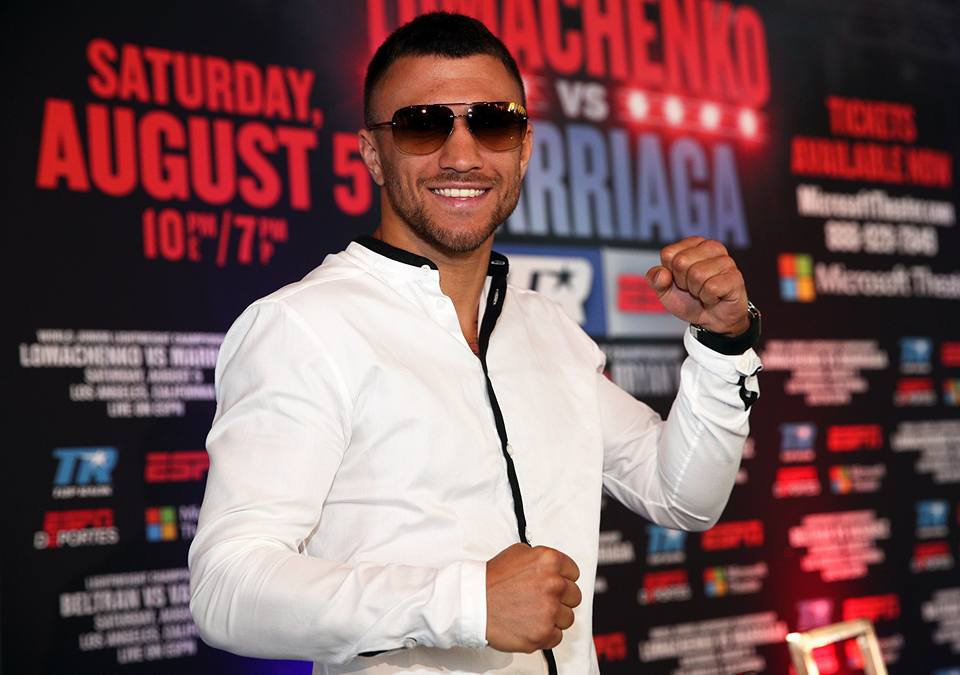 Vasyl Lomachenko
"I'm looking forward to August 5 with great anticipation. I want to demonstrate again what I can do best in the ring and this is the next step on my way to becoming the P4P boxer in the world," Lomachenko said.
Are you satisfied with the fact that it has been such a short time since your last fight with Jason Sosa?
I am ready to box every 2 months. If Top Rank is ready for me to arrange this, I'm ready.
Are you satisfied that your fight will be shown on ESPN?
I think that a lot of people will see me now and find out for themselves a new boxer, like Vasily Lomachenko. And I'm happy to be back in my second home in Camarrilo, California, where I'm preparing for all my fights. We always have a great camp. Everything is at the highest level. And I'll say it again, I'm ready to show my best.
To this fight in your training camp will be the camera crew of Camp Life, which will monitor your preparations. What can you say about this?
I will try to show new things that people have not yet seen. You will be the first to see them and the first to see them very closely.
Are you upset that you did not manage to negotiate a rematch with Orlando Salido, and how did this affect your training?
This did not affect preparation. I really was preparing to fight Salido immediately after the fight with Sosa. I thought that the fight with Salido would happen and I was preparing for him. But no one knows what will happen tomorrow. This is boxing. We do not care who to box and I am ready to prove who is the best.
How important is it for you to meet with Salido?
It is important to me now and, probably, one more year. If during next year we do not agree, I do not want to negotiate with him anymore and fight him again, because everyone would say that I beat the old man.