Derevyanchenko hopes Munguia will give him revenge
Former middleweight title contender Sergey Derevyanchenko convinced that he was the victim of a robbery by the judges in a fight against an unbeaten Mexican Jaime Mungii.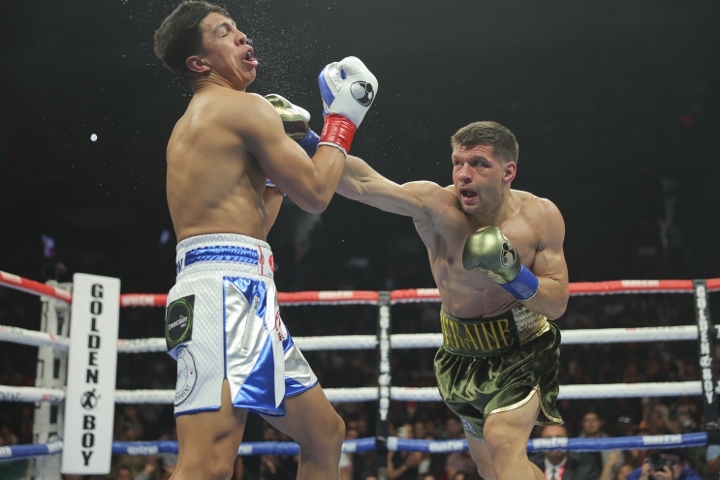 Jaime Munguia - Sergey Derevyanchenko. boxing scene
The Ukrainian veteran hopes that Munguia will agree to share the ring with him once again.
"I feel like I was robbed and deprived of the victory by a judicial decision in the fight with Golovkin, and now with Munguia. Everyone says that our fight on Saturday was the fight of the year. If I don't get an immediate rematch, then the boxing system is broken. Munguya is a cool guy. He said he would give me revenge. Let's see if that happens," Derevyanchenko was quoted as saying by ESPN.
Recall that on June 10, Derevyanchenko lost to Munguia by unanimous decision.
FightNews.info