Boente: Fury didn't want to fight Usyk
According to Bernd Boente, Tyson Fury (33-0-1, 24 KOs), contrary to his statements, was not going to fight with Oleksandr Usyk (20-0, 13 KOs) in April.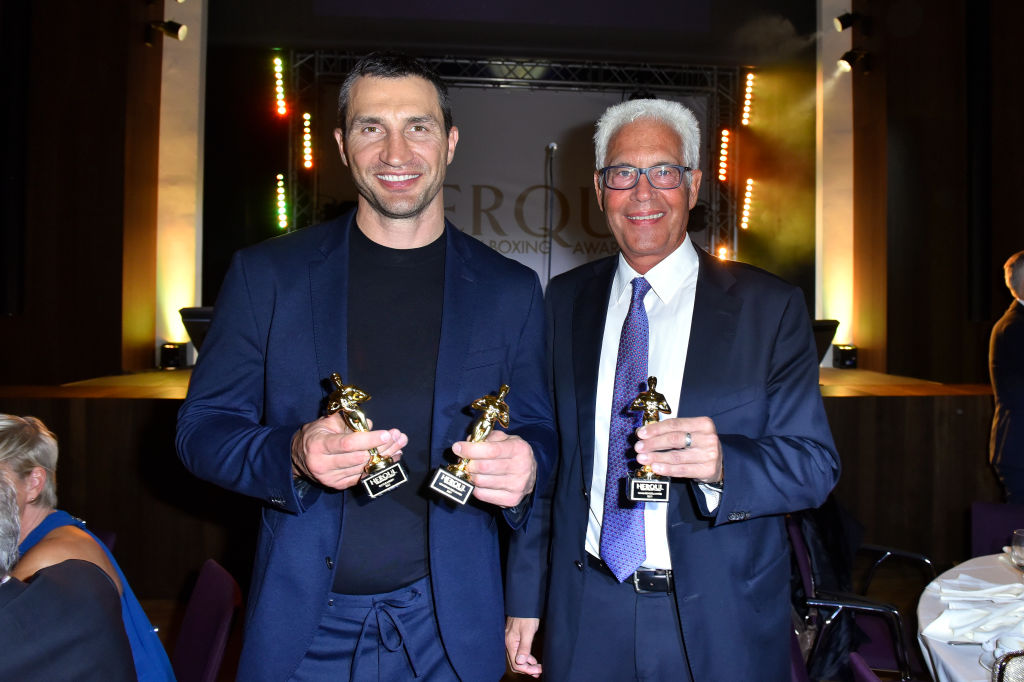 Wladimir Klitschko and Bernd Boente. Getty Images
"I don't think Fury really wants this fight. Perhaps in a few months, but not now," said Wladimir Klitschko's former manager. - He was inventing something from the very beginning - the fight in Saudi Arabia did not take place because Fury had too high expectations. The division of 70% by 30% he proposed was also absurd. He was surprised when Usyk accepted all this and started making other demands that were simply unacceptable for Usyk's team."
"In our case, in the fight with Klitschko, it was the same! We had a clause on revenge, but he still wanted something new. He announced an injury, missed press conferences, and eventually became addicted to doping. It took long months, full of excuses. I can 100% imagine what Usyk's team is going through right now, they are probably disappointed," Boente said.
"Fury knew that Usyk would be the toughest opponent he could face right now. Usyk had good chances to win this fight. I'm not saying that he will win, but he will be a big threat to Fury. Usyk is insanely smart, fast, in great shape and strong in spirit. The fight would be very good. It is known that Fury is a tougher opponent than Joshua, but Usyk, with his amateur experience, iron psyche and condition, would have everything to emerge victorious from this fight, "added Boente.