Dubois: "I must destroy Lerena"
Daniel Dubois at the age of 25, he is still on the way to the top of the heavyweight division, but he is clearly not sitting idle. Dubois to make first defense of his 'regular' WBA heavyweight title against South African Kevin Lerena in the main event of Tyson Fury's WBC heavyweight title defense undercard against Derek Chisora ​​at Tottenham Hotspur Stadium in London.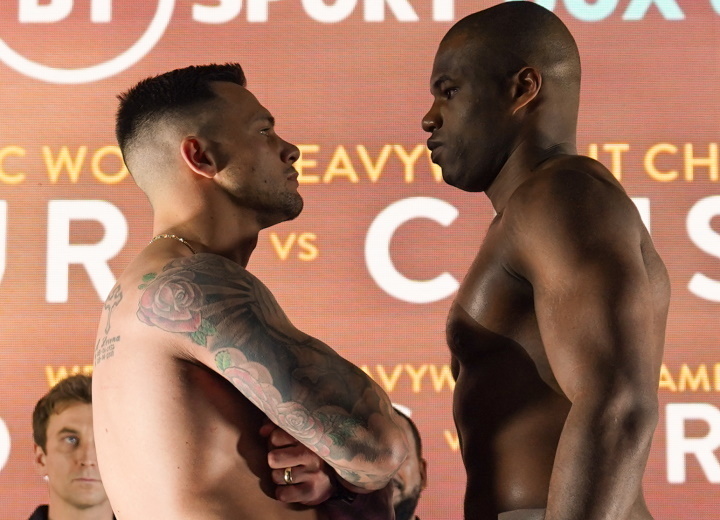 Kevin Lerena and Daniel Dubois
According to the mandatory challenger rotation system, Dubois should be the next opponent for either Oleksandr Usyk or the winner of the Fury-Usik fight, if the parties agree on this.
"I suppose some might think that I got my status pretty quickly, but I thought I would do it sooner," Dubois said. - It's been a long time since I last fought, and I'm pleased to be back in the ring again. It will be amazing, a good atmosphere, and the whole world will watch our fight. It's going to be a hell of a night and I can't wait to be a part of it. It will be something, yes, I am looking forward to this event with great impatience."
For the past two years, Dubois has been training with Shane McGuigan and gaining experience not only from the new coach, but also from his boxing gym full of young talents.
"After the fight with Joyce, I have become much better, and now it's my time to enter the ring and become the rightful world champion. As in life, here you must be strong and go through all the difficult moments. There were lessons that I had to learn, now it's all in the past. I am a man of the future," said Dubois.
"Lerena will try to inflict another defeat on me, but I must stop this and destroy him. All I know is that on Saturday I will have a guy in my way, and I have to destroy him. I'm just focused on it. That's all I have on my mind. This is what I have been preparing for the last few months," Dubois added.