Ajagba Rivas January 14 in USA
January 14 in Verona Oscar Rivas (28-1, 19 KOs) will face Efe Ajagboy (16-1, 13 KOs). This heavyweight bout was confirmed by the Top Rank promotional organization. The fight is scheduled for ten rounds.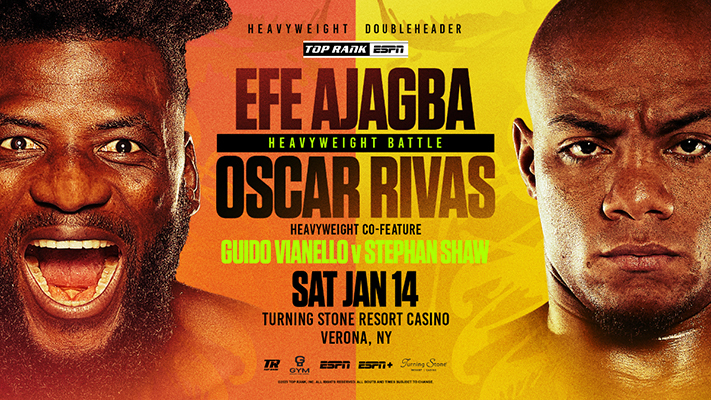 The Colombian is the WBC world champion in the bridge weight and supposedly still has to defend his title on February 25 at an evening in Polish Rzeszow in a fight against local boxer Lukasz Ruzhansky (14-0, 13 KOs). Rivas has stated on social media that he does not intend to permanently change the weight category or abandon his planned performance in Poland in early 2023.
The duel with Ajagba will be Rivas' return to the ring after more than a year's break. In his last professional performance, the Canadian-based Colombian won on points against Ryan Rozitsky.
During the January evening of boxing in Verona, the Italian two-meter "Gladiator" Guido Vianello (10-0-1, 9 KOs) will also return to the ring, who will fight against the unbeaten American Stefan Shaw (18-0, 13 KOs), and Adam Lopez will meet with Abraham Nova in a 10-round fight in the second featherweight division.