Wilder: Usyk is a man of his word
Former WBC heavyweight champion Deontay Wilder pleased with the recent news that next month the unified champion Oleksandr Usyk will be at the Barclays Center in Brooklyn, where Wilder will return to the ring against Robert Helenius. Wilder will make his first comeback since losing to Tyson Fury in their trilogy last October in Las Vegas.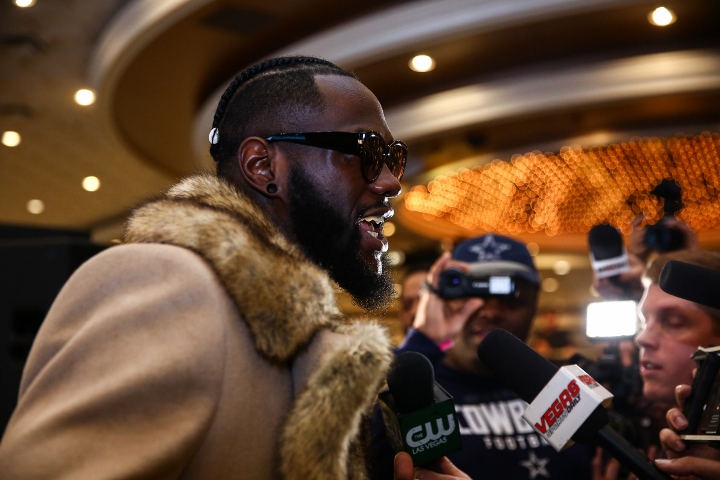 Deontay Wilder
Last month in Saudi Arabia, Usyk won a decision victory in a rematch with Anthony Joshua, and defended his WBO, IBF and WBA titles. In a recent interview, Usyk said he plans to attend Wilder's comeback with an eye to meeting the winner. Wilder hopes Usyk backs up his words with action in the ring.
"I heard about the situation with Usyk, that he will be there. I consider Usyk a man of his word," Wilder said in an interview with Sky Sports. - If Usyk says that he wants to give me the opportunity to win titles, then I take him at his word. I always say that I do not look behind my opponents, I look through them, there is nothing wrong with that. I am confident in myself and looking forward, this chapter will be closed."
"Of course, first I have to do my job. If I don't do it, nothing else will budge. I have been well trained and they will do everything I have to do with Robert. After that, I'll be ready to move on and look forward to the next challenge, be it Usyk or anyone else," Wilder added.
Usyk plans to have his next fight in the first quarter of 2023. Wilder's fight with Helenius is the WBC semi-final. The winner will have to face former unified champion Andy Ruiz. The winner of the final eliminator will be eligible to face the reigning WBC world champion, currently Tyson Fury.