Gulamiryan-Egorov November 19 in France
Promotion group Y12 won the tender to organize the fight Arsen Gulamiryan (26-0, 18 KOs) with Alexey Egorov (11-0, 7 KOs). The fight is scheduled to take place on November 19 in France.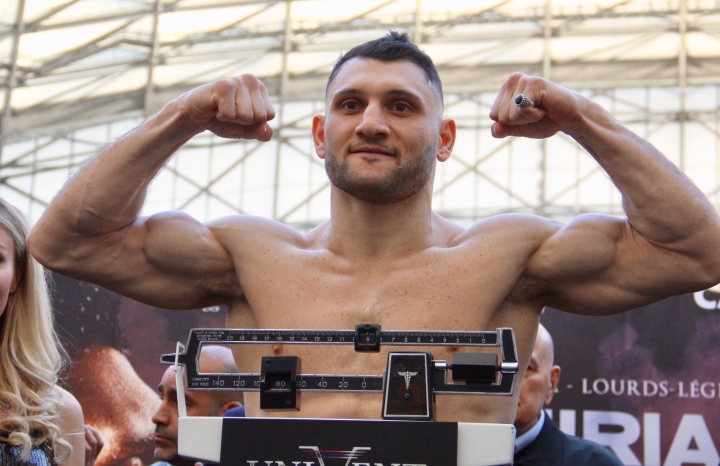 Arsen Gulamiryan
The winning bid was $364,000. Gulamiryan will receive $273,000 for his performance, while his opponent will receive $91,000.
Gulamiryan is the WBA world heavyweight champion, and Egorov is the official contender for this title. Thus, an Armenian with a French passport must return to the ring after a three-year break. The last time Yegorov boxed was over two years ago.
Earlier, the WBA tried to oblige Ghulamiryan to face Riad Merkhi. But recently, the Belgian boxer decided to change weight and continue to compete in the bridger category.