A million for Ruiz, half a million for Ortiz
Andy Ruiz (34-2, 22 KOs) will earn $1 million for Sunday's fight with Luis Ortiz (33-2, 28 KOs). The fight will be the main event of the evening from Premier Boxing Champions, which will be held in Los Angeles. The fee of the 43-year-old Cuban will be $550,000. The fight will be the WBC heavyweight semi-final eliminator.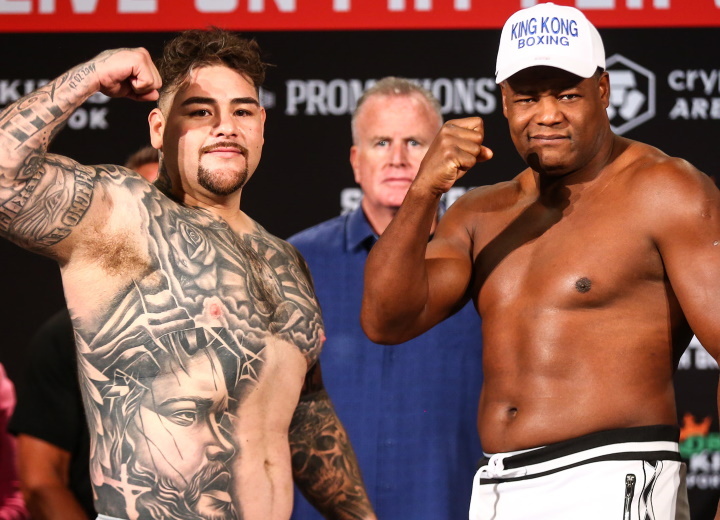 Andy Ruiz Jr and Luis Ortiz
In Los Angeles, fans will also see a fight between Isaac Cruz and Eduardo Ramirez. Cruz will raise $200,000, while Ramirez will raise $175,000. In California, former world champion in three weight categories Abner Mares will also return to the ring after a break of several years, who will cross gloves with Miguel Flores. Mares will earn $200,000, Flores $50,000.
The fees of other boxers who will enter the ring this evening, according to the California Athletic Commission (CSAC):
Jose Valenzuela $50K - Edwin De Los Santos $50K;
Joey Spencer $25K - Kevin Salgado $20,500
Raiz Alim $50,000 - Mike Plania $15,000;
Charles Martin $25K - Devin Vargas $20K;
Anthony Cuba $5,000 - Oscar Perez $5,000;
Anthony Garnica $5,000 - Juan Antonio Lopez $5,500;
Jesus Carrillo $5,000 - Matt Gaver $4,000;
Kel Spencer $4,000 - Delgerro Revello $2,000