Heini Kambosos officially October 15th
October 15 revenge in Melbourne Devina Haney (28-0, 15 KOs) with George Kambosos Jr. (20-1, 10 KOs) officially confirmed. On this occasion, a press conference was held on Monday, which began the promotion of the event.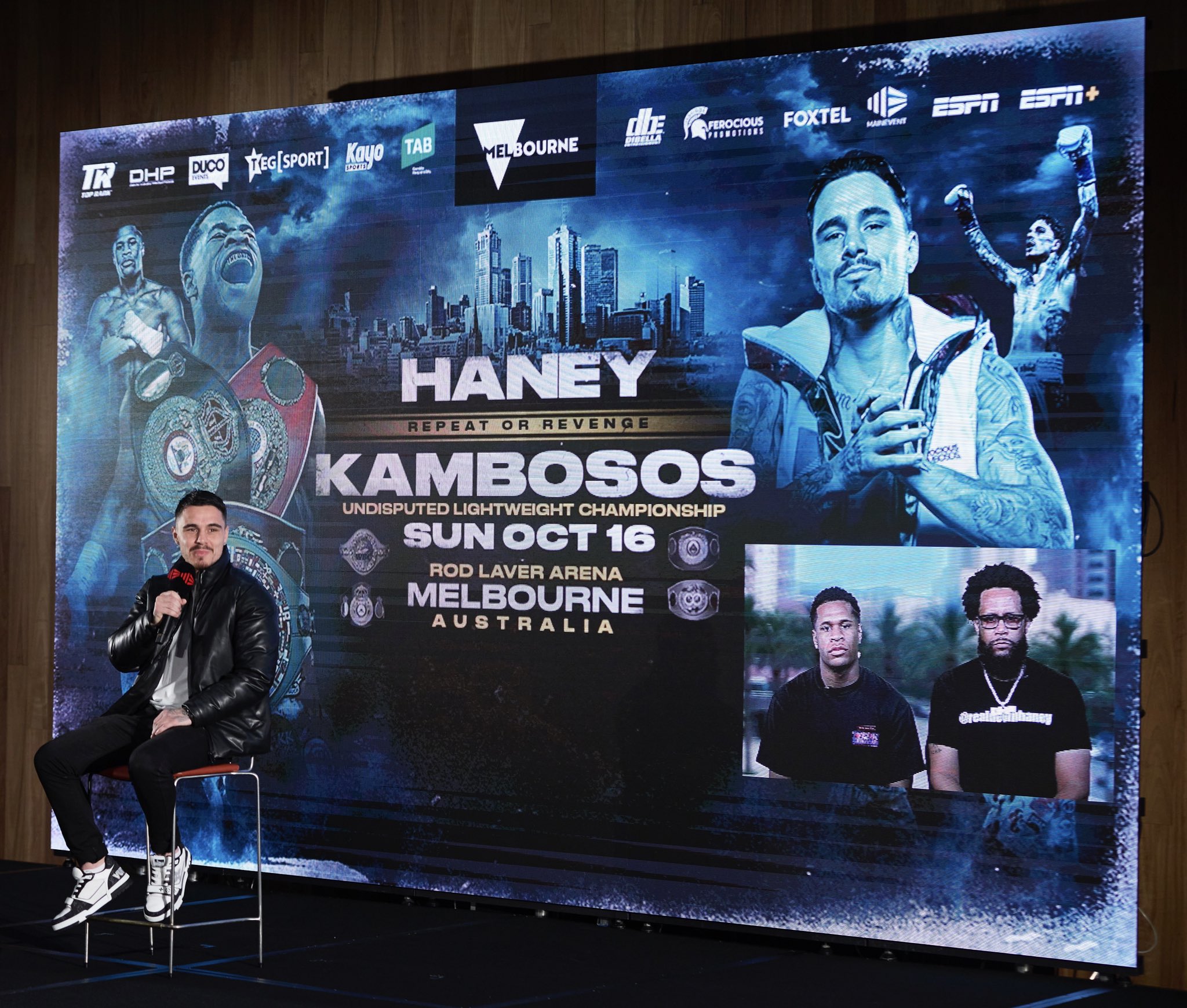 George Kambosos
This time the boxing evening will be held at the Rod Laver Stadium. The first fight took place in early June at the Marvel Stadium, where more than 40,000 fans could watch the boxing event from the stands.
At stake in the meeting will be the American WBA, WBO, IBF and WBC lightweight titles. In the first fight, Haney won by unanimous decision, unifying all the main belts in the weight category up to 61 kg.
Before the first fight, Kambosos guaranteed himself the right to a rematch and activated this item a few days after the fight. During the same evening, other professional fights will also take place, including brothers Jason and Andrew Moloney, who signed contracts with the Top Rank promotional organization, will have their next fights.