Demirezen, Russell and Derevyanchenko wins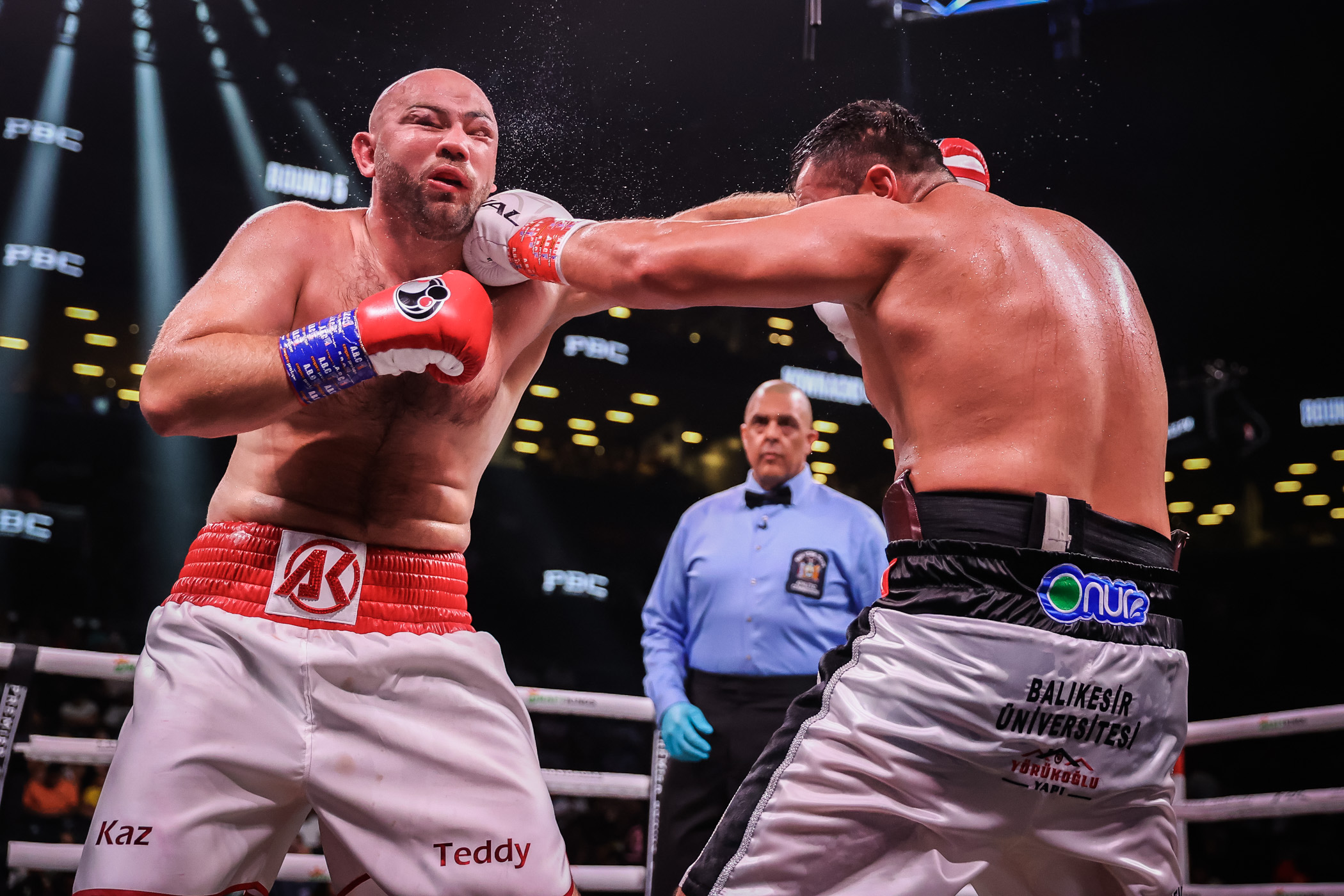 Adam Kownacki - Ali Eren Demirezen
10th WBO heavyweight Ali Eren Demirezen (17-1, 12 KOs) won by unanimous decision over Adam Kownacki (20-3, 15 KOs) on the undercard of the Garcia-Benavidez evening on Saturday at the Barclays Center in Brooklyn, New York.
Kownacki went ahead on Demirezen with non-stop punches in the first two rounds. Demirezen started turning things around in the third round and landed cleaner punches along the way. Kovnatsky found a second wind in the eighth round, but Demirezen did more in the ninth. Both had their moments in the tenth round.
The score of the judges' notes is 96-94, 97-93 and 97-93, and this is the third defeat in a row for the popular Polish boxer Kownatsky.
Also that evening, undefeated super lightweight Gary Antoine Russell (16-0, 16 KOs) scored a controversial sixth-round TKO victory over former two-division champion Rances Barthélemy (29-2-1, 15 KOs).
Barthelemy gave Russell a tough test over five rounds. In the sixth round, Barthelemy was on the floor, he could easily get up, but referee Shada Murdo decided to stop the fight. Stop time 0:50. The audience did not like the referee's decision, and Barthelemy's team was also clearly unhappy with the outcome of the fight.
37-year-old middleweight Sergey Derevyanchenko (14-4, 10 KOs) won a convincing unanimous decision victory over Joshua Conley (17-4-1, 11 KOs) with a score of 99-91, 99-91 and 98-92.
20-year-old welterweight Vito Melnitsky Jr. (12-1, 8 KOs) scored a sixth-round stoppage victory over Jimmy Williams (18-9-2, 6 KOs). The fight was stopped due to a cut. Stop time 2:12.
Undefeated middleweight fighter Junior Yunan (17-0-1, 11 KOs) knocked out Dauren Yeleusinov (10-2, 9 KOs) in the first round.