WBO appoints Andreid-Alimkhanuly again
WBO rescheduled the fight Demetrius Andreid (31-0, 19 KOs) and Zhanibek Alimkhanuly (12-0, 8 KOs). The American is the middleweight champion of the World Boxing Organization, and a boxer from Kazakhstan recently won an interim title in the same weight category.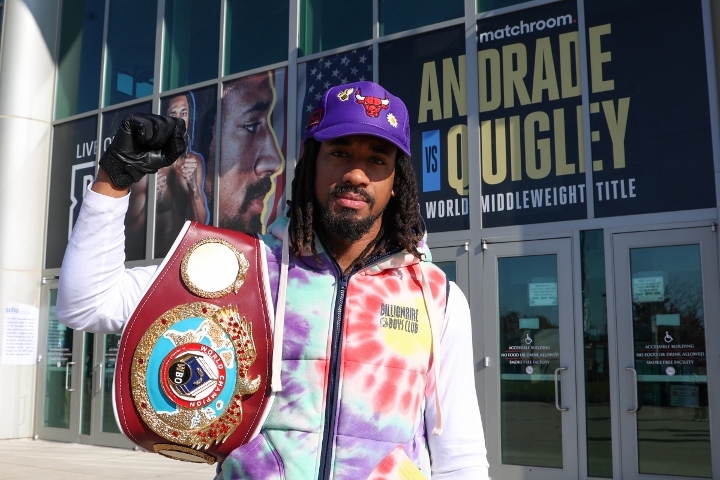 Demetrius Andreid
Such a fight was scheduled back in January, but then Andreyd said that he wanted to fight in the second middleweight division, and as a result, Alimkhanuly boxed for an interim title. The American did not compete in the heavier weight category due to an injury.
Recently, the boxing team from the United States reported that Andreyd will need about 4 months of rehabilitation before returning to training. The fight against the Kazakh, at the request of the WBO, must take place no later than November 27, which means that the American will most likely leave the title vacant and will not take part in this confrontation.