Shlemenko weighed Volkov's chances against Ngannou
Former Bellator Middleweight Champion Alexander Shlemenko shared his thoughts on a relative potential fight between Alexander Volkov and Francis Ngannou.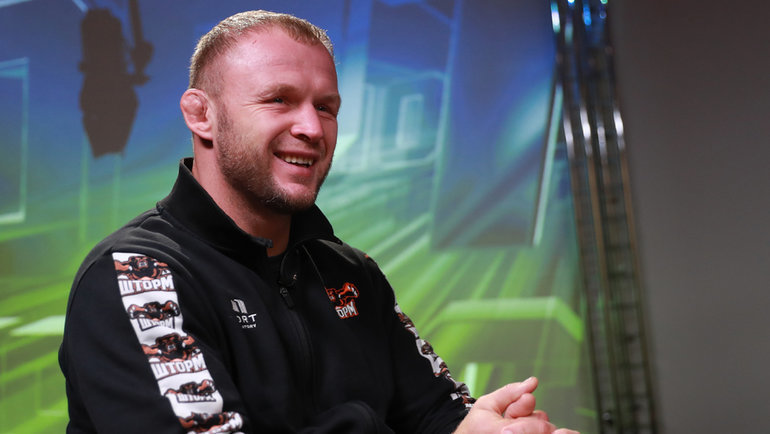 Alexander Shlemenko
"How would Ngannou fight with Volkov? Maybe we will see it. In fact, I want to say that, in my opinion, Volkov will be more convenient for him. Well, he will probably be one of the most convenient fighters. No offense was said to Sana, especially now Sasha has become larger and even slower than he was before. Of course, this is my opinion. The fight will show everything. I will root for Sanya, but it seems to me that in a fight with Ngannou, he will be convenient for him.
Why is it convenient? I don't want to reveal all the weaknesses of Sanya Volkov. I think he knows them himself. For example, I also know this. Knowing precisely Sani's weaknesses... Not all fighters who fight against Sani Volkov can realize themselves in Sani's weaknesses. But Ngannou is probably one of the best fighters. Or rather, he has a weapon in his arsenal that best hits Sanya Volkov. I'm talking about impact, not pressure. There is pressure too. This power and explosive speed never gave Sana any advantage. For example, the same Gan is more convenient for Volkov, because they are both karatekas, and in their duel Gan was a little faster. He won the fight, but not to say that it was devastating. But Ngannou is dangerous because he can gouge. He has a mallet with one blow - powerful, "said Shlemenko.
On January 23 at UFC 270, Ngannou defended his UFC heavyweight title by defeating Cyril Gan via unanimous decision.
Спорт-Экспресс