Fury-White Promo Bid Postponed Again
The World Boxing Council (WBC) once again postponed the promotional bidding for the organization of the fight for the heavyweight championship belt between Tyson Fury (30-0-1, 22 KOs) and Dillian Whyte (28-2, 19 KOs).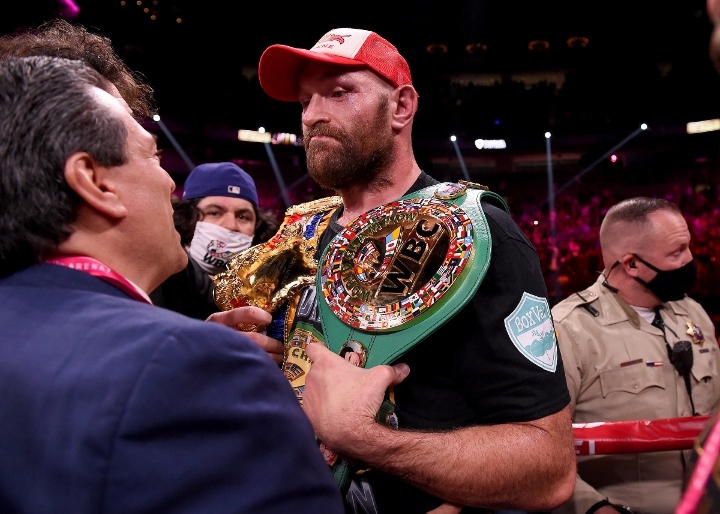 Tyson Fury
The tender was originally supposed to take place on January 11, but was postponed a week ahead. Eddie Hearn announced today that the new date for the call for proposals is January 21st.
According to the latest WBC ruling, the winning bid in the tender is to be split between Fury and White at a ratio of 80 to 20. The contender's camp is aiming for a more favorable distribution, targeting 55 to 45, in accordance with Council rules.