DAZN Schedule for February-March
Duel Liam Smith (30-3-1, 17 KOs) and Jesse Vargas (29-3-2, 11 KOs) will take place on February 5 in Glendale, Arizona. This fight will be preceded by two championship fights. Carlos Cuadras (39-4-1, 27 KOs) will re-face Visaxil Wangek (50-5-1, 43 KOs) for the vacant WBC featherweight title. In May 2014, Wangek won by technical decision.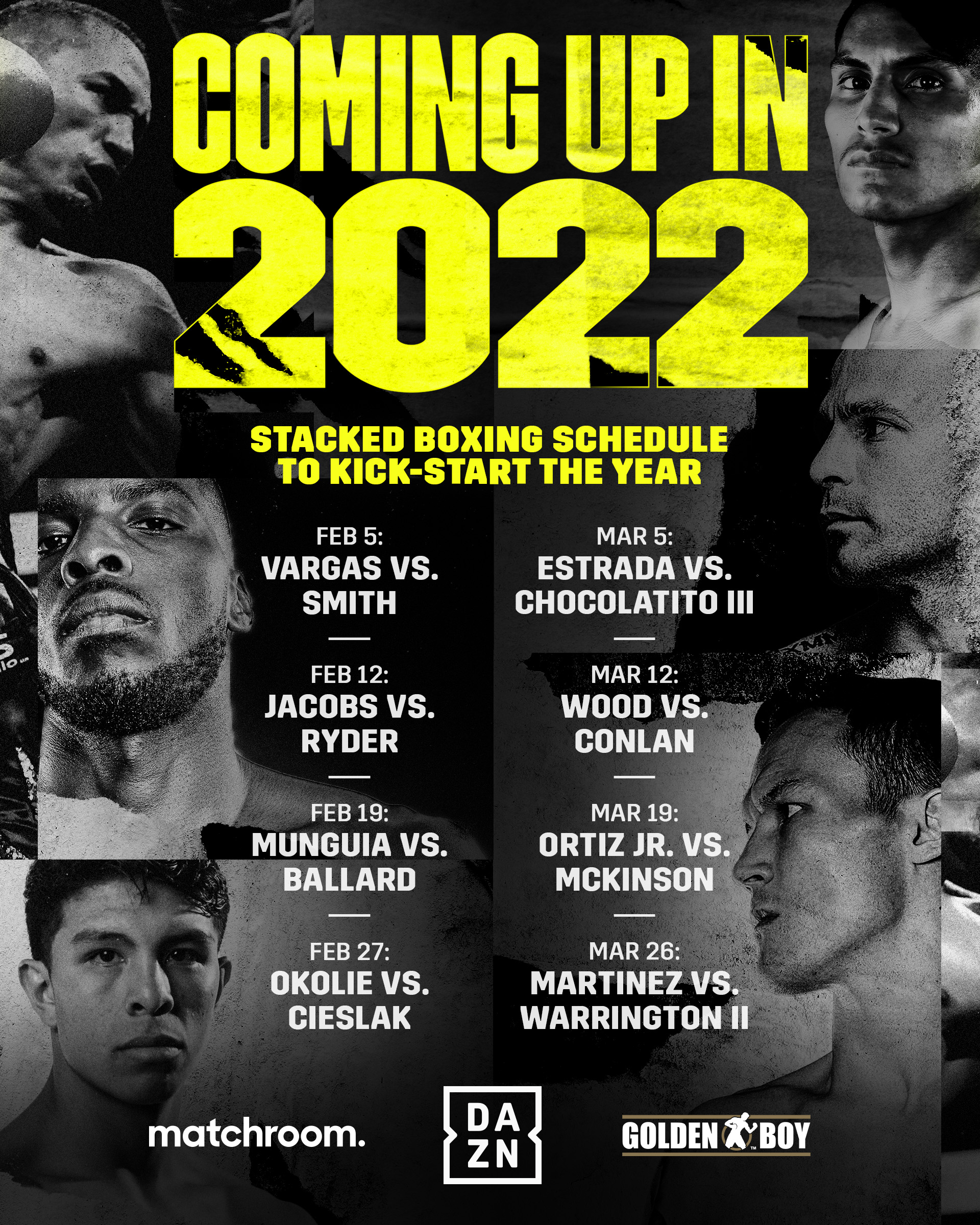 Also this evening, Jervin Ancahas (33-1-2, 22 KOs) will make his tenth defense of his IBF featherweight title. His opponent will be the undefeated Fernando Daniel Martinez (13-0, 8 KOs) from Argentina.
This evening will be one of eight DAZN is organizing in February and March this year. The platform presented the schedule of its future evenings:
February 5: Liam Smith (30-3-1, 17 KOs) vs. Jesse Vargas (29-3-2, 11 KOs), Glendale, USA
February 12: Daniel Jacobs (37-3, 30 KOs) vs. John Ryder (30-5, 17 KOs), London, UK
February 19: Jaime Mungia (38-0, 30 KOs) - D'Mitrius Ballard (21-0-1, 13 KOs)
February 27: Lawrence Okoly (17-0, 14 KOs) vs. Michal Ceslyak (21-1, 15 KOs), London, UK
March 5: Juan Francisco Estrada (42-3, 28 KOs) vs. Roman Gonzalez (50-3, 41 KOs), San Diego, USA
March 12: Lee Wood (25-2, 15 KOs) vs. Michael Conlan (16-0, 8 KOs), Nottingham, UK
March 19: Virgil Ortiz Jr (18-0, 18 KOs) vs. Michael McKinson (21-0, 2 KOs), USA
March 26: Kiko Martinez (43-10-2, 30 KOs) - Josh Warrington (30-1-1, 7 KOs), Leeds, UK