Golovkin: "I feel good, I don't think about retirement"
IBF Middleweight Champion Gennady Golovkin, according to his own words, at the moment he is not even thinking about retirement. Golovkin, who turns 40 in April, hasn't had very many fights in the past few years. GGG fought only once in 2020 in December and did not fight a single bout in 2021.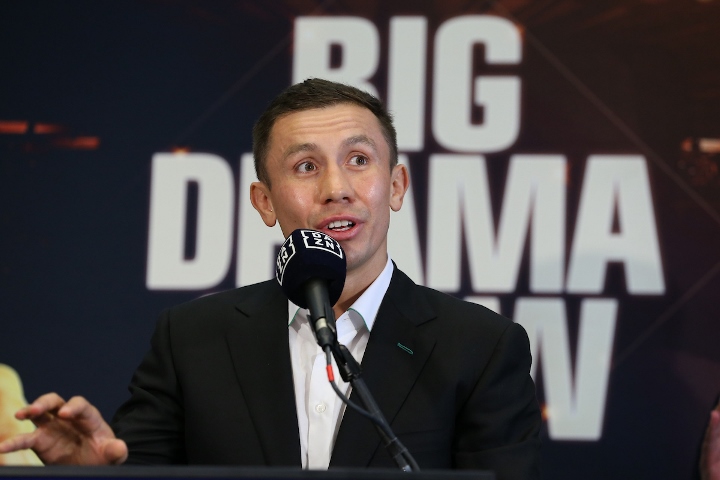 Gennady Golovkin
Golovkin was supposed to have a unification fight with the WBA champion Ryota Murata on December 29 in Saitama, but the fight was postponed when Japan closed its borders due to the emergence of the omicron COVID-19 strain. The fight with Murata has now been tentatively postponed to the first quarter of 2022.
"I am deeply disappointed that this fight was postponed. But the health and safety of the audience should always be a priority. I'm looking forward to getting back into the ring against Reta as soon as possible," Golovkin said on his Twitter account.
Despite his age, Golovkin still believes that he is at the peak of his career, but will plan his future based on his performance in the upcoming fight with Murata.
"I will carefully evaluate myself. I'm in great shape right now, I feel great, and of course all my career decisions will be based on how I feel. Now I feel great," Golovkin said in an interview to The Sun.
"I will consider all my decisions as correct, whether I want to continue performing or not. If I want to end my career, that will also be the right decision. Now I am comfortable in terms of how my career is developing and what is happening, and I am sure that everything I do will be right for me," said Golovkin, who added that he still enjoys going through difficult training camps.
"For me, it's just a way to get away from my family and focus on the training process, because I have a big family at home. It's a bit of a distraction, to be honest! Of course, there are certain details and nuances, we approach each opponent a little in our own way. Although there is a training base, which is always part of the preparatory camp," said Golovkin.