Ronnie Shields: "Joshua is looking for a new coach"
Trainer Ronnie Shields, known to most fans primarily for his work with Mike Tyson, David Tua, Evander Holyfield, Arturo Gatti and other boxing stars, confirmed earlier speculation in an interview with ThaBoxing Voice that that Anthony Joshua's (24-2-1, 21 KOs) boxing tour of the U.S. halls aims to find a new trainer before a rematch with Oleksandr Usyk (19-0, 13 KOs) scheduled for next spring.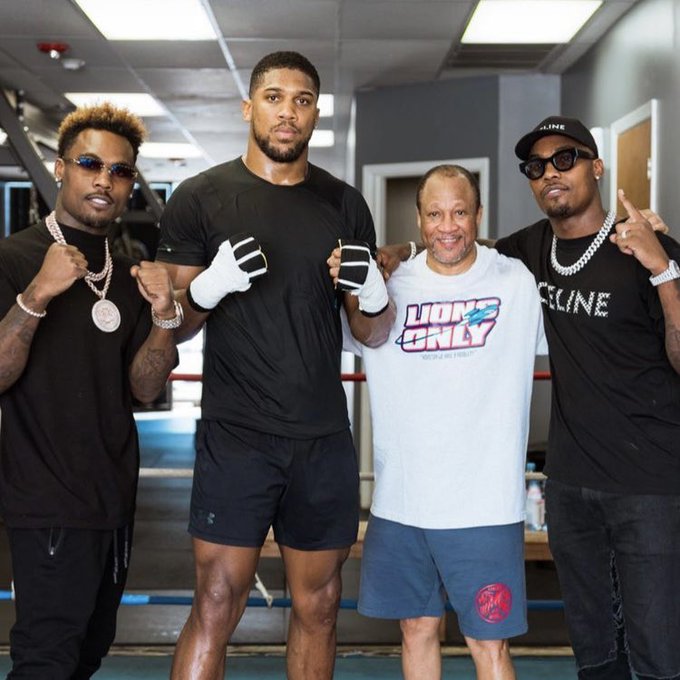 Anthony Joshua with coach Ronnie Shields and the Charlo brothers
"AJ told me this: I know people don't think I can act like a beast in the ring, but I will be a beast in my second fight!" - are his words. He said: "I just want you to show me how to be a beast in the ring," Shields stated. "He also said that European boxing is different from American boxing and realized that he needed to come to the United States to learn something new. I think he feels that the fight plan with Usyk was wrong and he wants to change something."
Asked if he would team Joshua with former AJ coach Rob McCracken, Shields said the Brit would only keep one former colleague, Angel Fernandez, on his new team.