Ryan Garcia injures his hand, will have to undergo surgery
Ryan Garcia (21-0, 18 KOs) injured his right wrist and will be unable to face Joseph Diaz (32-1-1, 15 KOs) on Nov. 27 in a fight for the interim WBC world title.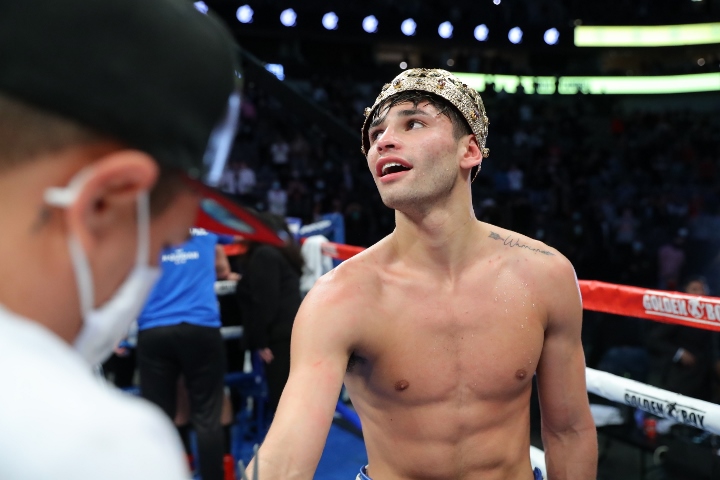 Ryan Garcia
Garcia will soon undergo surgery, which means he won't be back in the ring until next spring at the earliest. In this situation, Diaz will not wait for a new date for this fight and will start negotiations with other opponents. His fight with Devin Haney is now quite possible.
This is another recent health issue for Garcia. The 22-year-old American said in April that he needed a break from training due to his poor mental state, and he has only recently returned to normal gym workouts.