Fury: "Right now I don't see anyone who can beat me"
Achieving dreams can be treacherous - it often happens that once a person has achieved their goal, they see no further purpose in life and find it difficult to pursue new ambitions. This is exactly what happened to Tyson Fury (30-0-1, 21 KOs) when he defeated Wladimir Klitschko (64-5, 53 KOs) in November 2015.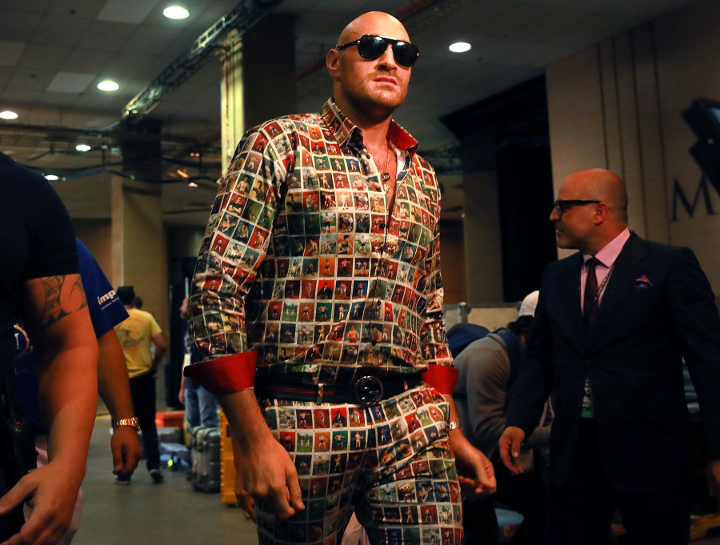 Tyson Fury
"King Roma" told former Manchester United player Gary Neville on Gary Neville's Layers programme. The Brit admitted he had emotional problems after his fight with the Ukrainian.
"I used to just want to conquer the world and nothing else mattered to me," said the WBC champion. - "When I was young, Klitschko was the champion, so I always looked up to him, and when I beat him, it was the end of the road for me.
"I didn't want to continue, plus I was mentally unstable. After my walk with Klitschko in the ring, I was very depressed, depressed and anxious. I always wanted to beat Klitschko, it kept me in check and made me go straight, but once I got what I wanted, I had nothing else to focus on to move forward."
"It was like wanting to go downhill, and I didn't want to live anymore. I decided to die at 27. I was ready for the end, that's all. No one and nothing could bring me back, not even my wife and kids. I didn't care. Every day when I woke up, I just wanted to die. Only people who have been through depression and the like will understand what I'm talking about."
Luckily, Fury dealt with his demons and returned to the ring after almost three years. We know the rest of the story well - last February, "The Gypsy King" defeated Deontay Wilder (42-1-1, 41 KOs) to win the green belt. Now he has more goals in front of him, and he assures no one has the tools to stop him.
"I've never lost a fight and it's not going to happen, no. I don't think it's going to happen. There's no one who can beat me. I have two or three fights left, because I don't see any problem for me at heavyweight. They've each lost once before. Now Wilder is in front of me and after I've dealt with him, it will be time for Joshua," the Briton concluded.