Herring vs Stevenson on October 23
On October 23 at State Farm Arena in Atlanta at Top Rank night, Jamel "Semper Fi" Herring (23-2, 11 KOs) defends his WBO super featherweight title against Shakur Stevenson (16-0, 8 KOs). On the same night, Nico Ali Walsh (1-0, 1 KO), grandson of "The Greatest" Muhammad Ali, will have his second bout as a pro.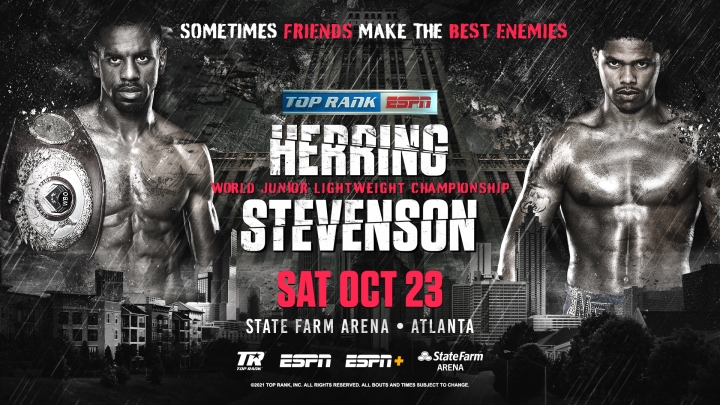 Jamel Herring vs Shakur Stevenson
"2021 has been a good year for me. I started it off with a big fight and a big win over Frampton," Herring said. "I'm looking forward to ending the year the same way, not only with another big win, but also as a world champion. I don't have much else to say. I'm focused on October 23 and my fourth WBO title defense."
"Jamel had to fight me or he would have been stripped of the title. I cornered him and I'm going to take his title with a crushing victory on October 23. I can't wait to fight in front of my fans in Atlanta. Believe me, you will see the show and I will be the world champion at two weights," Stevenson said.