Dubois vs Joyce may be postponed again
Frank Warren announced that he does not rule out another postponement of the fight of Daniel Dubois (14-0, 13 KOs) and Joe Joyce (11-0, 10 KOs). It was recently announced that the fight will take place on October 24 at the O2 Arena in London, but the British promoter has no intention of having a small audience.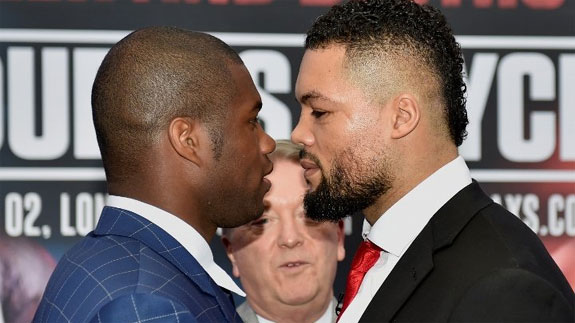 Daniel Dubois and Joe Joyce
"If the British authorities and the commission establish that a maximum of 3-4 thousand people can watch the battle, we will have to postpone everything again," according to Warren, the O2 arena has 20,000 seats, and it makes sense to organize a fight there only with full stands.
In recent days, new cases of coronavirus have increased. This led to the cancellation of the first audiences in the UK.
The fight, with the titles of European and British heavyweight champions at stake, has already been canceled twice due to the coronavirus pandemic. Dubois and Joyce are both Frank Warren's boxers. Both in the professional ring have not yet suffered defeat. Dubois is ranked third in the WBO rankings and seventh in the WBC. Joyce is eleventh on the WBC top-15.