Hearn: I've got a feeling that Wilder will not fight Fury
"I have a feeling that Wilder will refuse to fight Fury," said Eddie Hearn, probably the strongest promoter in the world at the moment, who has such heavyweights as Joshua, Usyk, Whyte and Chisora.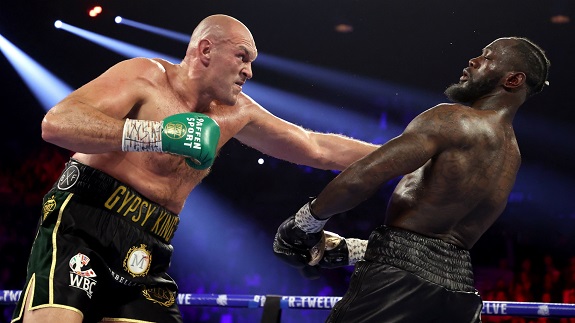 Tyson Fury vs Deontay Wilder
The first fight of Tyson Fury (30-0-1, 21 KOs) and Deontay Wilder (42-1-1, 41 KOs) ended in an ambiguous draw. In the February rematch, the Englishman left no chance for the American, stopping him in the seventh round. Earlier in the third and fifth rounds Wilder was on the floor. But, according to the terms of the contract, the Bronze Bomber had the right to fight number three, and the former WBC champion decided to use his right. While there are rumors about the third fight in November or December, the leader of the Matchroom Boxing doubts whether we will really see the third part of this confrontation. And he will gladly offer Dillian Whyte (27-1, 18 KOs) the vacant place.
"I suspect Wilder will not be ready for a duel against Fury. If so, then I would like Dillian to meet Fury this year. If Wilder is not ready, and I have that feeling, then the WBC should demand Fury's immediate defense against Whyte. Dillian has long been promised a fight for the championship title," Hearn said.
"For a long time nothing was heard from Wilder's team, except that he had surgery. In this battle, he will not earn much, because there will be no spectators and income from ticket box. And, more importantly, no one else wants to watch their third fight. PPV revenue will also be lower. Of course, if Wilder refuses to fight, he should be replaced by Whyte," the British promoter added.