Fury receives next opponent for WWE?
WBC heavyweight champion Tyson Fury (30-0-1, 21 KOs) may soon have his second fight in WWE. The British may face Drew McIntyre, who two weeks ago defeated Brock Lesnar on the 36th evening of Wrestlemania.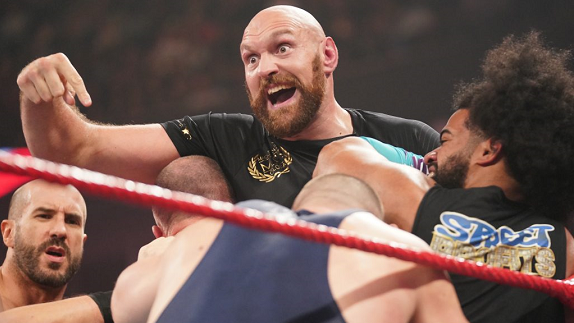 Tyson Fury
31-year-old Fury first appeared in professional wrestling at the end of last October. The Englishman defeated Braun Strowman at the evening in Saudi Arabia.
Already a few months ago it was announced that Fury will return to WWE, at least for one more fight. The Englishman had his last boxing bout in February, when he defeated Deontay Wilder. The fighters can again meet in early October.