Denys Berinchyk vs Sarmiento. Where to watch live
A live webcast of the boxing evening at SEC Terminal arena in Brovary, Ukraine, where in the main event Denys Berinchyk will defend his WBO International lightweight title against Argentinian Hector Sarmiento.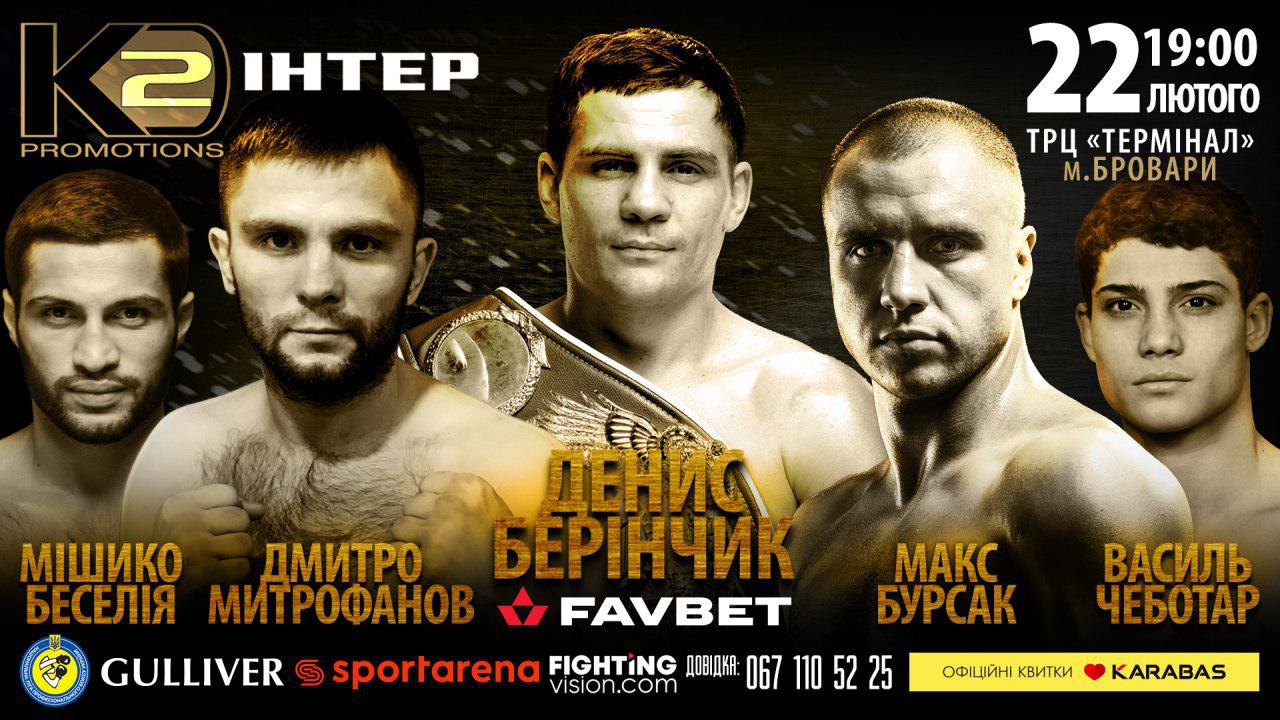 Also this evening the middleweight Dmitry Mitrofanov (7-0-1, 5 KOs) will meet the unbeaten Ulugbek Sobirov (9-0, 5 KOs) of Uzbekistan, and former middleweight title contender Max Bursak (35-6 2, 16 CO) will face Maxim Smirnov (8-5-3, 4 KO) of Russia.
Other fights of this card:
Mishiko Beselia (19-1, 13 KOs) - Alexander Rubchevy (4-5-1, 1 KO)
Basil Chebotar (3-0, 1 KO) - Nezri Rakhimov (3-0, 2 KO)
Yuri Vishnyakov (4-0, 2 KO) - Shohrukh Ashurov (2-1-1)
SHamil Galaev (12-0-1, 7 KO) - Merab Turkadze (6-8-1, 2 KO)
Daulet Daukenov (6-1, 3 KO) - Sergey Forty (3-3-1)
The main event of the evening will be broadcast on February 22 at the TV channel "Inter" with the start of the broadcast at 2:25 pm ET.
Online broadcast of all card of the evening can be viewed on fightingvision.com starting at 11 am ET.