Klitschko: Fury can defeat Wilder, and then give me a rematch
In an interview to thenational.ae Wladimir Klitschko shared his thoughts on the rematch between his conqueror Tyson Fury (29-0-1, 20 KOs) and his former sparring partner Deontay Wilder (42-0-1, 41 KOs) for the WBC heavyweight belt. The Ukrainian, as it often happens, after retiring from the sport, put forward a proposal about his possible return to the ring, which the win of the "King of the Gypsies" allegedly would induce him to.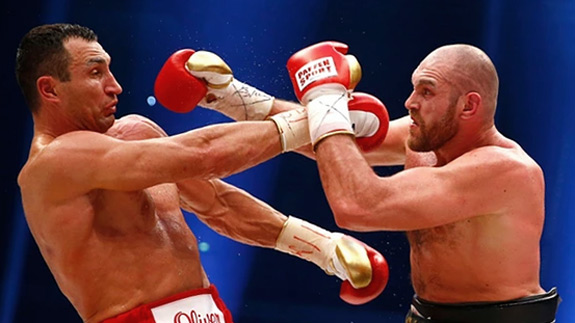 Wladimir Klitschko vs Tyson Fury
"Either Wilder will knock out Fury or Fury win on points," Dr. Steel Hammer said. "Personally, I have great respect for Wilder. He was in my training camp, we had many rounds of sparring. He's a great guy and a fantastic boxer. He has so many knockouts on his record probably more than any of modern time heavyweight champions, including me."
"I think, or maybe I hope that Fury - believe it or not - will be able to win. Maybe he can not, even though I'd like to see him succeed. Then we could have a rematch, me and Fury. Do I declare my return to the ring? No. And I would like to emphasize - I do not declare a rematch!" Klitschko said. "But it would be interesting if Fury suddenly wins. It will open many new doors. However, as I have already said Wilder by knockout or Fury on points."