Andy Ruiz parts with coach Robles
Coach Manny Robles, in an interview to ESPN has confirmed that he is no longer cooperating with the former heavyweight champion Andy Ruiz Jr. (33-2, 22 KOs). The decision to terminate the joint operation was made by Ruiz, who in his last performance lost three champion belts in the rematch against Anthony Joshua.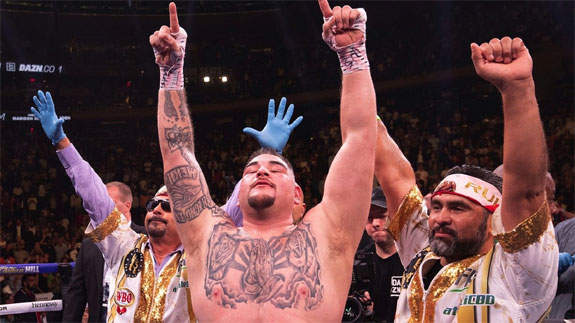 Andy Ruiz Jr.
"I knew it was going to happen," Robles admitted. "I felt it during the camp time [before the fight against Joshua]. Andy did what he wanted. His father, who was his manager, did not control it. Nobody does not really control it."
"That's why I knew it would be the end, he just would not listen to anyone, neither me nor his father, no one. He later admitted this at a press conference. He apologized to me and his father for being fucked up. By then I knew that the parting - it is only a matter of time. Fortunately, Andy took the blame on himself, he did not blame the coach, which most boxers do," the former coach of the Mexican Destroyer added.
Last June the duo Ruiz - Robles has created one of the biggest sensations in boxing in recent years, when they defeated WBA, WBO and IBF champion Anthony Joshua. But in a December rematch they could not repeat the success.