Joshua and Pulev must agree before January 31
In an interview to Sky Sports IBF representative said that the team of Anthony Joshua (23-1, 21 KOs) and  Kubrat Pulev (28-1, 14 KOs) should determine the organizational details of the battle for the heavyweight title by 31 January.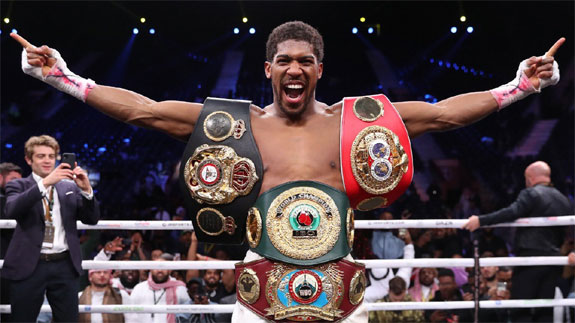 Anthony Joshua
Pulev is the mandatory challenger for the IBF belt, that after December belongs to Joshua again. However, the Englishman is also obliged to defend his WBO title in the fight against Oleksandr Usyk (17-0, 14 KOs).
"Negotiations are underway with all representatives," Eddie Hearn, the promoter of AJ explained the situation. "We are still waiting for a response from WBO, which title should be first chronologically, and before that everything is possible."
"Usyk fight against Dereck Chisora ​​is also possible (for the interim WBO title or for the vacant belt). In the context of this fight a date of March 7 is no longer relevant. At the same time we booked O2 Arena for March 28," the head of Matchroom Boxing said.
According to unofficial information, Joshua in his next fight will meet Pulev finally. The bout will take place between April and May in London.