Wilder vs Ortiz rematch to be held no later than November
The rematch between Deontay Wilder (41-0-1, 40 KOs) and Luis Ortiz (31-1, 26 KOs) should be held no later than the end of November. These terms are required by a contract that Wilder signed for the second bout with  Tyson Fury (28-0-1, 20 KOs). The Englishman and the American have entered into an agreement under which their rematch should be held on February 22. The bout will take place within the paid broadcast on TV channels ESPN and FOX.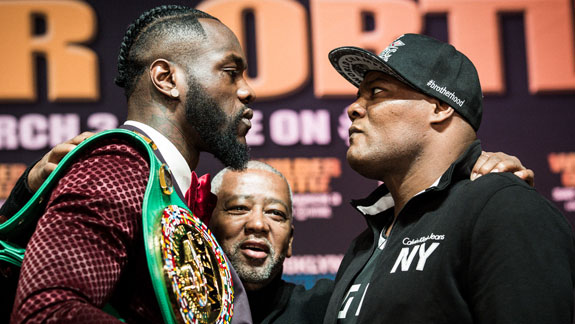 Deontay Wilder and Luis Ortiz
The contract for the second fight of Wilder and Fury states that both fighters could not fight before their rematch later than November 30. Fury returns to the ring on September 14 in a battle with Otto Wallin in Las Vegas.
Wilder vs Ortiz rematch to be held on November 23 but the date of this battle has already been postponed several times. According to unofficial information, the Cubans have visa problems that delayed the official confirmation of the fight date.