Ruiz Coach to Joshua: Lucky punch four times?
Manny Robles the coach of Andy Ruiz Jr. (33-1, 22 KOs) commented on the controversial statement of Anthony Joshua (22-1, 21 KOs), who stated that he had lost to Ruiz in June by 'a lucky punch sent by the gods.'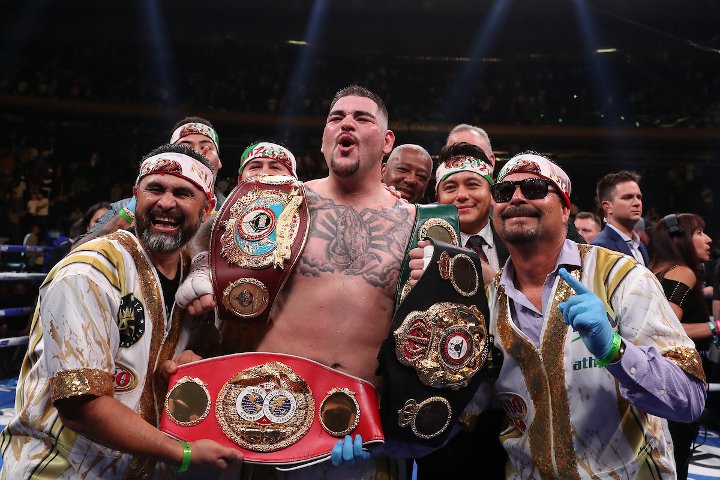 Andy Ruiz with his team after the victory over Anthony Joshua
"He was referring to the four lucky punches, that sent him to the floor? - Robles asked rhetorically. - I do not understand him. You can be very strong, but to resist the impact of the punch to the jaw is impossible. This is a good question to the rematch - how Joshua will recover from these punches? How is he going to fight after four knockdowns? For example, Andy got up after a knockdown and was able to withstand more powerful blows, and Joshua wasn't."
"And the second fight will be the same after these four knockdowns. In the rematch things could be even worse. And I'm not sure that Joshua will be in better shape than in the first fight. In any case, Andy deserved the win. It was not a lucky punch! " said the coach of WBA, WBO and IBF heavyweight champion.