Whyte vs Rivas. The British team substitutes the gloves?
As it turns out, the question of the alleged doping of Dillian Whyte (26-1, 18 KOs) is not the only controversial issue regarding his Saturday's fight against Oscar Rivas (26-1, 18 KOs) for the interim WBC belt in the heavyweight division. Cutman Russ Anber, who was a member of the team Rivas, told World Boxing News that Whyte replaced gloves at the last minute before the fight.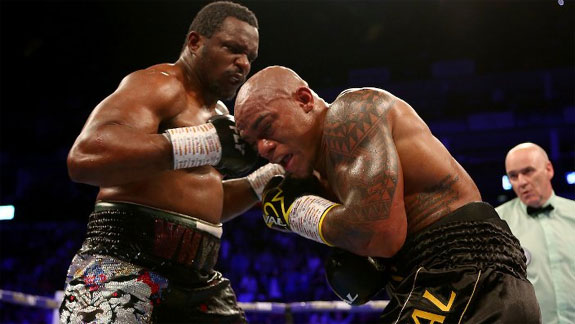 According Russ Anber which cooperates among others with Oleksandr Usyk, Vasyl Lomachenko and Deontay Wilder, says that for half an hour before the ring walks Whyte's team announced it will use another pair of gloves - not the one that was approved the day before at the rules meeting.
Moreover, representatives of Rivas found that Whyte has already put on his gloves, and they were not able to check them, and were able to observe only the beginning of the taping process. Russ Anber said that the issue of the gloves had been challenged before the start of the battle, and the observer from the WBC was notified of the situation.