Berinchyk may become a mandatory challenger by the end of the year
The owner of the WBO International Lightweight Belt Denys Berinchyk (10-0, 7 KOs) can receive the status of a mandatory challenger for the world title by the end of 2019. Ukrainian promoter Alexander Krasyuk said this in his last interview.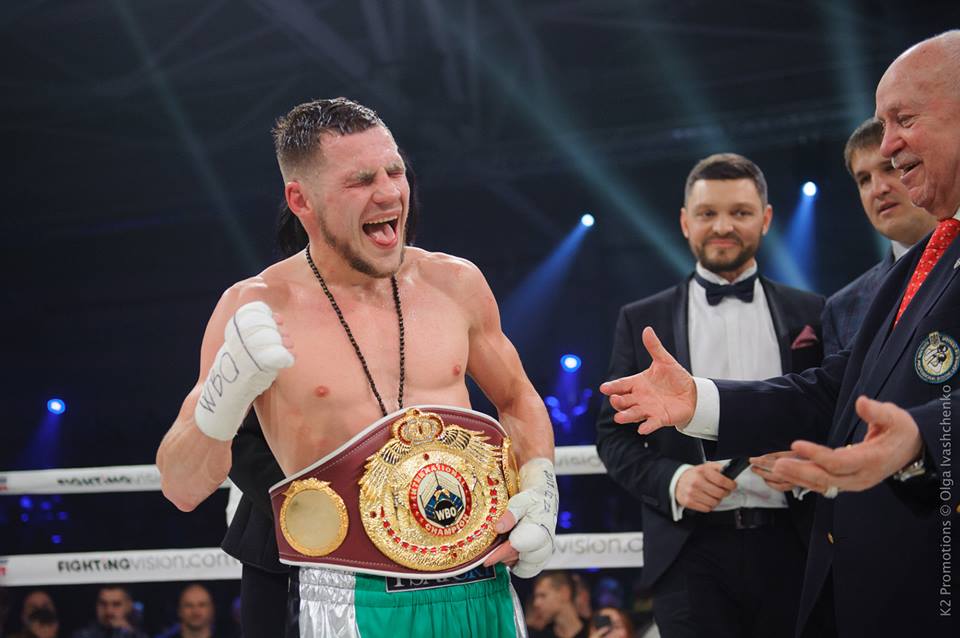 "This year he will have at least two, three or ideally, four fights. He asks me for three fights and I have to give him that number.
"I hope everything will turn out and the next fight will take place on April 20. We have already scheduled an event at the Palace of Sports in Kiev. Negotiations are underway with potential rivals for Berinchyk. Our matchmaker is working to pick up an opponent from the top 15 rankings. So we have a justified desire to bring Berinchyk the status of a mandatory challenger soon.
"First you need to find him an opponent from the top 15 rankings. At the moment, Berinchyk is the holder of the WBO International belt and the 11th number in their ratings. As soon as he defeats the boxer from the top 15, he immediately falls into the top five – these are the rules.
"Well, after the second defense of his belt, depending on the quality of the victory, Berinchyk can rise to the status of a mandatory challenger. All Denys needs is to win."
Now the WBO lightweight champion is another Ukrainian Vasyl Lomachenko (12-1, 9 KOs), who also owns the WBA belt.