Nurmagomedov - McGregor brings record revenue for UFC
The UFC published the financial results of the tournament, at which Khabib Nurmagomedov met Conor McGregor. The total revenue of UFC 229 announced as 86.4 million dollars and this is promotion record. The tournament was attended by more than 20 thousand people, and ticket sales brought 17.1 million, which was a record for the organization's events in Las Vegas.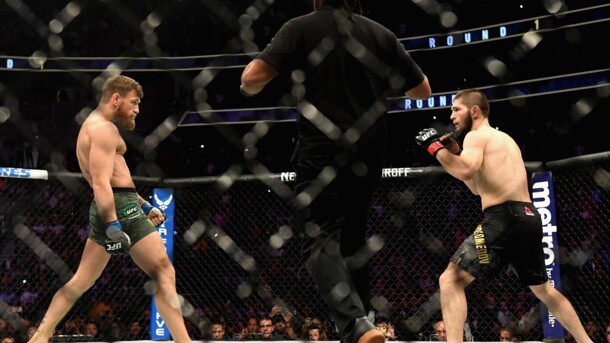 On October 6, 2018, at UFC 229 Nurmagomedov defeated McGregor and defended his UFC lightweight.
"Khabib's fight with McGregor broke our records not only for the sale of paid broadcasts via pay-per-view, interest in social networks and a global audience, but also set a record for economic indicators here in Las Vegas. It would not be possible without the support of the community of Las Vegas and the loyal fans of UFC, the very best in the world of sports," said UFC President Dana White.
The promotion notes that UFC 229 brought to the state of Nevada $3.7 million and created 414 jobs.