Fedor Emelianenko: Bader is the best fighter in the Bellator Grand Prix tournament
On January 27, the Bellator 214 mixed martial arts tournament will take place in California. His main fight will be the final match of the Bellator Grand Prix, in which Fedor Emelianenko will meet Ryan Bader. Shortly before this meeting, the Russian decided to share his opinion on the opponent, who called Bader the strongest fighter in the tournament.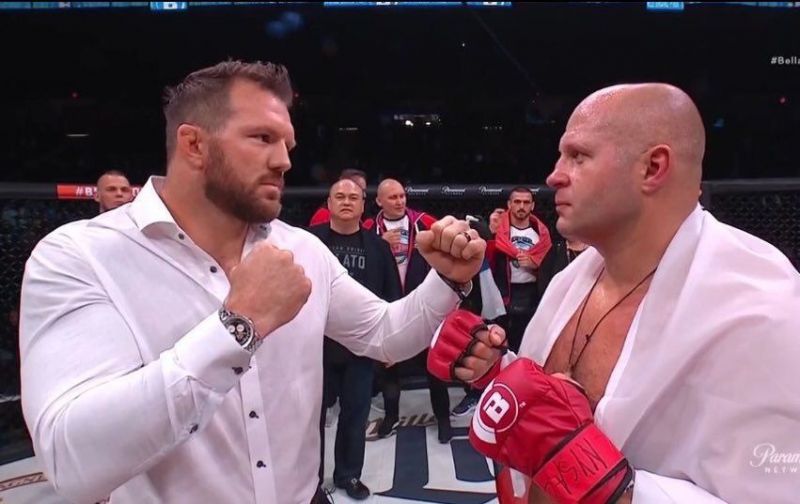 "I am pleased to fight in this tournament and thank Scott Cocker for inviting me. Fighting there is a great pleasure. Most of all in this tournament I like the fact that the loser is eliminated, and the best goes on. My previous victories over Frank World and Chael Sonnen brought me great joy. Now I have a fight with Ryan Bader. In my opinion this is the best fighter in the whole tournament. He is the most skillful, competent and versatile fighter.
"What would I like to leave behind? Only the memory of the fact that I glorified the Motherland, that I fight for the glory of Russia and the glory of God," said Emelianenko.