Dos Santos finishes Tuivasa
In the main event of UFC Fight Night 142, former UFC heavyweight champion Junior Dos Santos knocked out Tai Tuivasa. Tuivasa started the fight very aggressively and indicated his intention to score an early victory. The Australian attacked with sweeping blows and often entered the clinch, while Dos Santos openly worked as number two and traditionally stagnated near the net. At the last minute of the fight, Tuivasa managed to hit the Brazilian's leg with the hardest low-kick. Junior was seriously limping in his corner after the end of the round.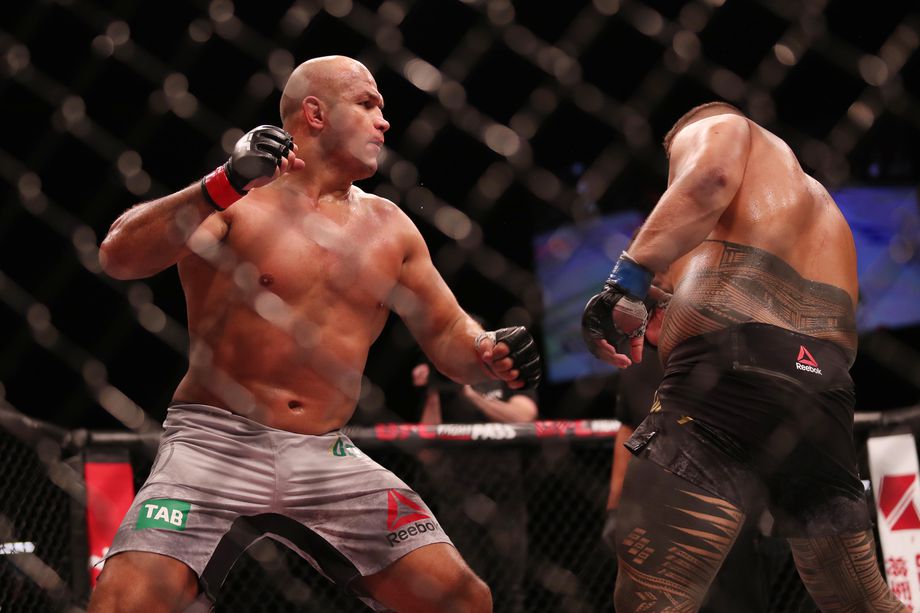 In the second round, the indefatigable Aussie continued to exert pressure, pressing his opponent to the net in the style of Kane Velasquez and attacking with heavy hits. However, Tuivasa completely forgot about the defense and missed a series of punches from "Gypsy", and went to the ground. Junior began to finish him, but Tuivasa even in the pit did not think about defense and responded with blows - as a result, the Australian missed a lot of hits and the referee waved it off.
In the post-match interview, Dos Santos called Alistair Overeem for a rematch.