Miller knocks Adamek out in the second round
Jarrell Miller (22-0-1, 19 KOs) scored a second-round knockout over Tomasz Adamek (53-6, 31 KOs) in one of the main events of the boxing evening in Chicago. The fight ended after two accurate right hands right on the chin.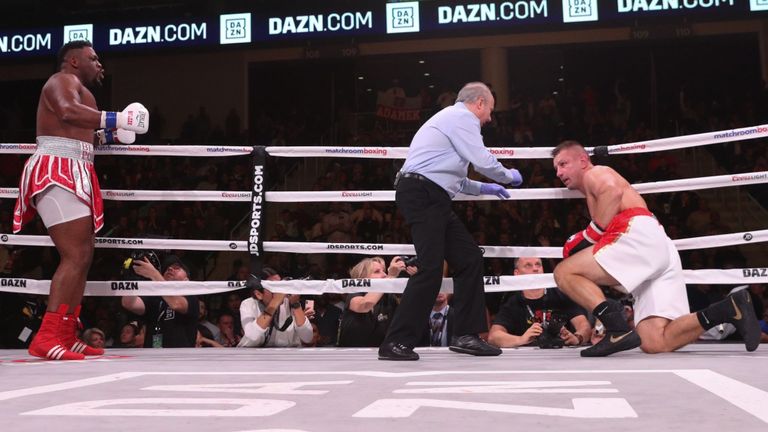 Already in the first round, Miller showed that he would have no problems with cutting the distance. The 30-year-old Miller easily approached the Polish veteran and landed power punches on body and head. In the first three minutes, the American boxer succeeded in hurting Adamek by left hook to the head and body.
At the beginning of the second round, Miller went forward and threw a series of punches, and then added two more punches from the right. After the first, Adamek stumbled, after the second he knelt down. Adamek did not have time to recover, and the referee counted to ten.
For Miller this was the second win this year. Adamek lost for the first time in two years.