Sirenko: I'm tired of fighting in South Africa, the level of opposition is low
Ukrainian heavyweight Vladyslav Sirenko (9-0, 8 KOs) spoke about the training camp with Alexander Povetkin (34-1, 24 KOs) and his next fight. "Physically and morally Povetkin is 100% ready. His only disadvantage is his age. But he is a very high-quality fighter, with a good school of amateur boxing and a huge experience as a pro."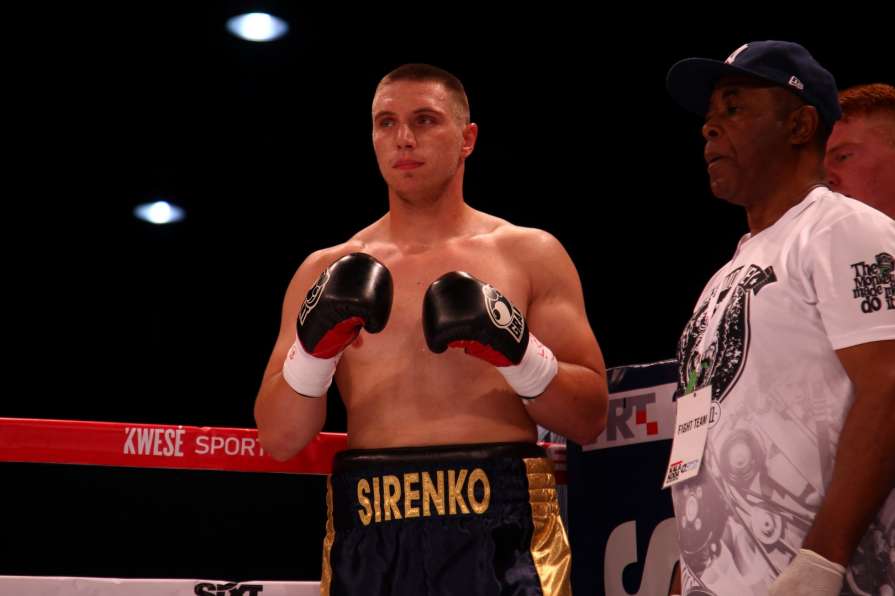 Vladislav Sirenko
- One of the most important components of the fight is the ability of a coach and a fighter to understand each other. In your opinion, is it about Ivan Kirpa and Alexander Povetkin?
- As far as I've seen, Ivan Kirpa is a very wise man, who makes very correct comments and corrects the actions of his boxer in a timely manner. And Alexander hears and understands what is required of him. A sensible coach and an athlete who listens. This should be good.
- On August 26 you knocked out Rocky Kalenga in the first round. It was not a title fight. When will you defend the championship belt?
- My next fight will be on October 21 in South Africa. This will be the mandatory defense. But my opponent will be a boxer from Argentina. I started preparation for my fight in Alexander Povetkin's camp and continue here in Kiev to finish it in South Africa, where I'm flying at the end of this month. A lot of time is required in order to get acclimatized. There's a highland, just over two and a half thousand meters above sea level, so you have to adapt. Moreover, we all saw what happens to those who neglect adaptation in South Africa. The first battle of Lennox Lewis against Hasim Rahman for example.
- How ready are you to make a step in the future by breaking away from South Africa?
- The limit is very close. I'll be honest, I'm tired of boxing there. The level of opposition is low, and I would like to realize myself with stronger and more dangerous rivals. We are working on it. Most likely, I will have to move to Europe or to America. It all depends on where we find a promoter who would be interested in me. But I have a priority in the fight that I have. After that we will decide what to do.
- You said that you will be looking for a promoter in Europe and America. What about the UK. I mean Eddie Hearn. Did you try to contact and talk to him?
- I do not go into management issues. That's my father job. I am sure that I will have the opportunity to interest Eddie Hearn. He is, to date, one of the most successful promoters in the world. Therefore, if you manage to work with him, it will be great.