UFC 219: Nurmagomedov - Barboza. Where to watch online
On December 30 at the "T-Mobile Arena" in Las Vegas, UFC 219 - one of the main tournaments of the outgoing year - will take place. The title fight in the women's featherweight division between Cris "Cyborg" Justino and former owner of the bantamweight title Holly Holm. In the co-main event, undefeated Russian lightweight Habib Nurmagomedov will make his long-awaited return in a fight against the spectacular Brazilian Edson Barboza.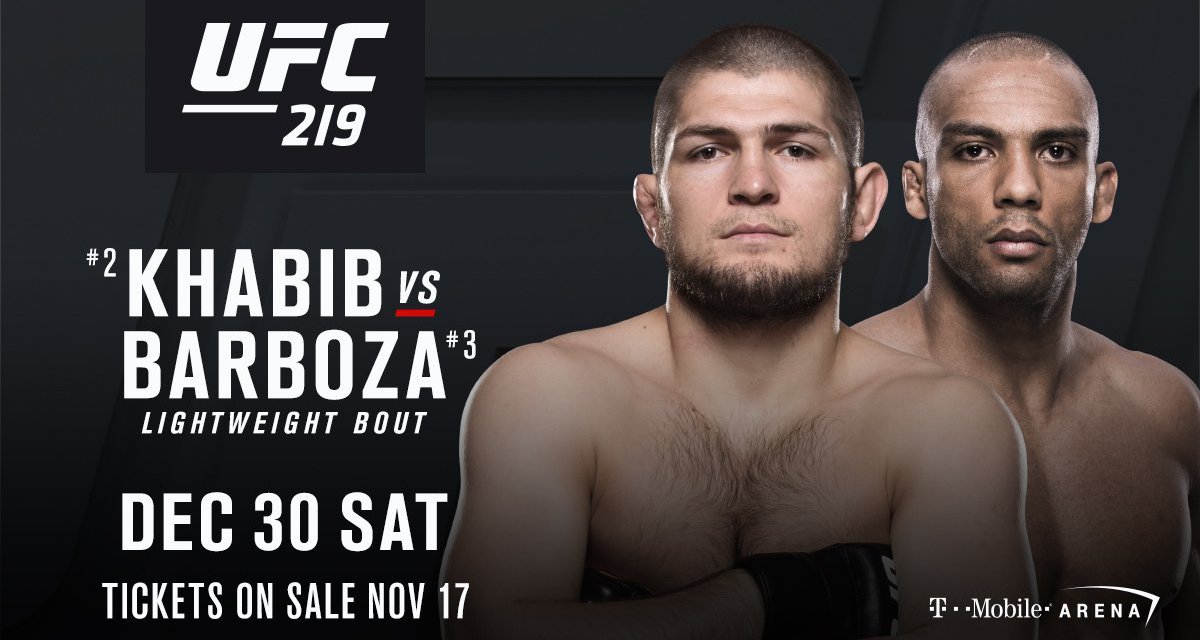 Photo: UFC
Preliminary fights of the tournament will begin on Sunday at 1:30 Kyiv time (2:30 Moscow time), the main card at 5:00 in Kiev (6:00 Moscow time). The fight between Khabib Nurmagomedov and Edson Barboza will begin approximately at 6:30 Kyiv time (7:30 AM Moscow time).
The stream is over.