Dos Anjos beats Lawler
A few minutes ago in Winnipeg, Canada, the fight in the welterweight division of the UFC between Robbie Lawler and Rafael Dos Anjos ended.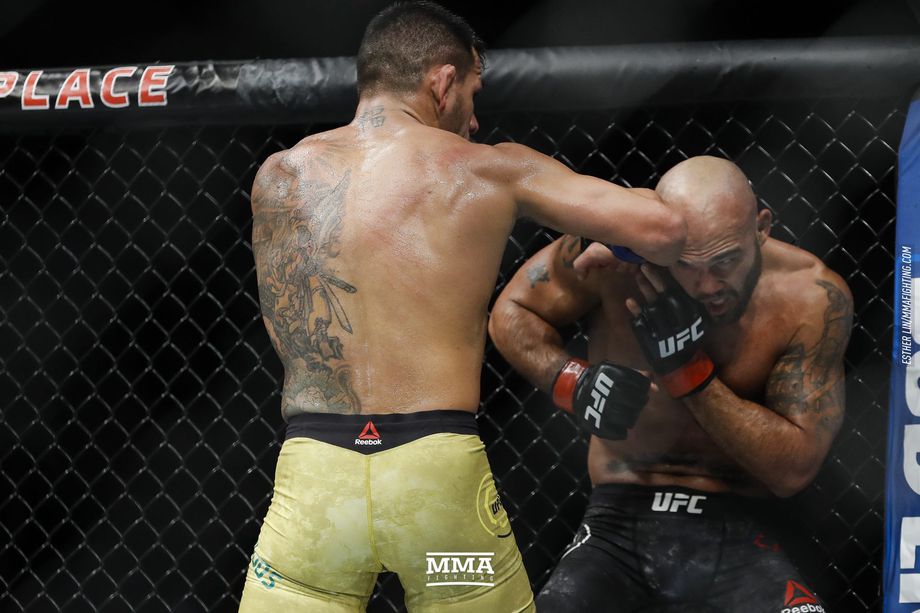 Rafael Dos Años is sent behind the belt, MMA Fighting
From the start of the fight Dos Anjos seized the initiative due to his pressure and activity. In the second part of the fight, Rafael was close to winning a technical knockout, when he managed to squeeze Lawler to the net and shower him with a hail of blows. However, Robbie was able to withstand the attack of the opponent, and then himself for a while took advantage in the fight.
In the third round Lawler's problems with conditioning became noticeable, while Dos Anjos felt excellent and only incresed the pace of the fight. Rafael continued to go forward and strike, but Robbie managed to stand up to the final bell. The unanimous decision of the judges was won by Rafael Dos Añjos (50-45, 50-45, 50-45).
Thus, the Brazilian fighter takes his third victory in the welterweight division and becomes the main contender for the title fight versus Tyron Woodley.