Povetkin is ok with Klitschko's decision to end career
Russian heavyweight Alexander Povetkin is not upset because of the lost possibility of holding a rematch with the Ukrainian Wladimir Klitschko. Povetkin sets a goal to hold a duel for the title of world champion.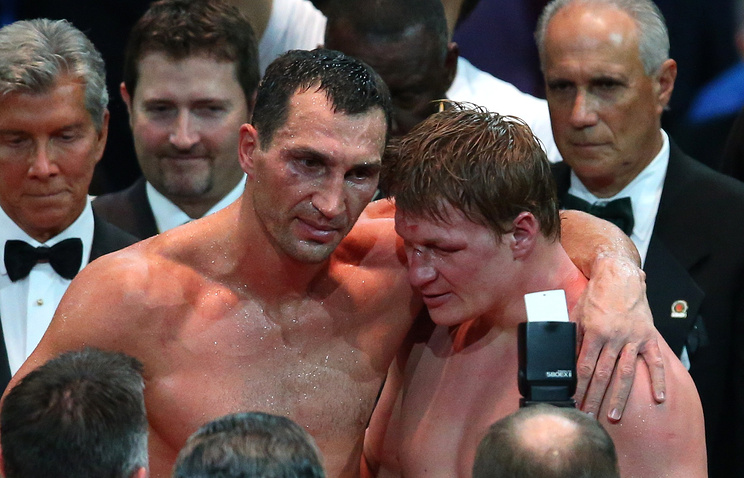 Wladimir Klitschko and Alexander Povetkin
On Thursday, the 41-year-old Klitschko announced his retirement in professional boxing.
"Wladimir Klitschko is one of the best heavyweights in the world. If he decided to end his career, it means the time has come. This is his right," Povetkin said.
The fight between Povetkin and Klitschko was held in the fall of 2013 in Moscow and ended in Pvetkin's defeat on points.
"I am not upset [that we did not manage to organize rematch with Klitschko], we have other goals, we are striving for the fight for the world title," Povetkin said.