Klimas: What could be better than Usyk-Huck?
Egis Klimas, manager of WBO cruiserweight champion Alexander Usyk, shared his opinion about the participation of the Ukrainian in the World boxing super series, the prospect of uniting all four titles in the hands of one boxer, as well as the motives for choosing Marco Huck for the quarterfinals.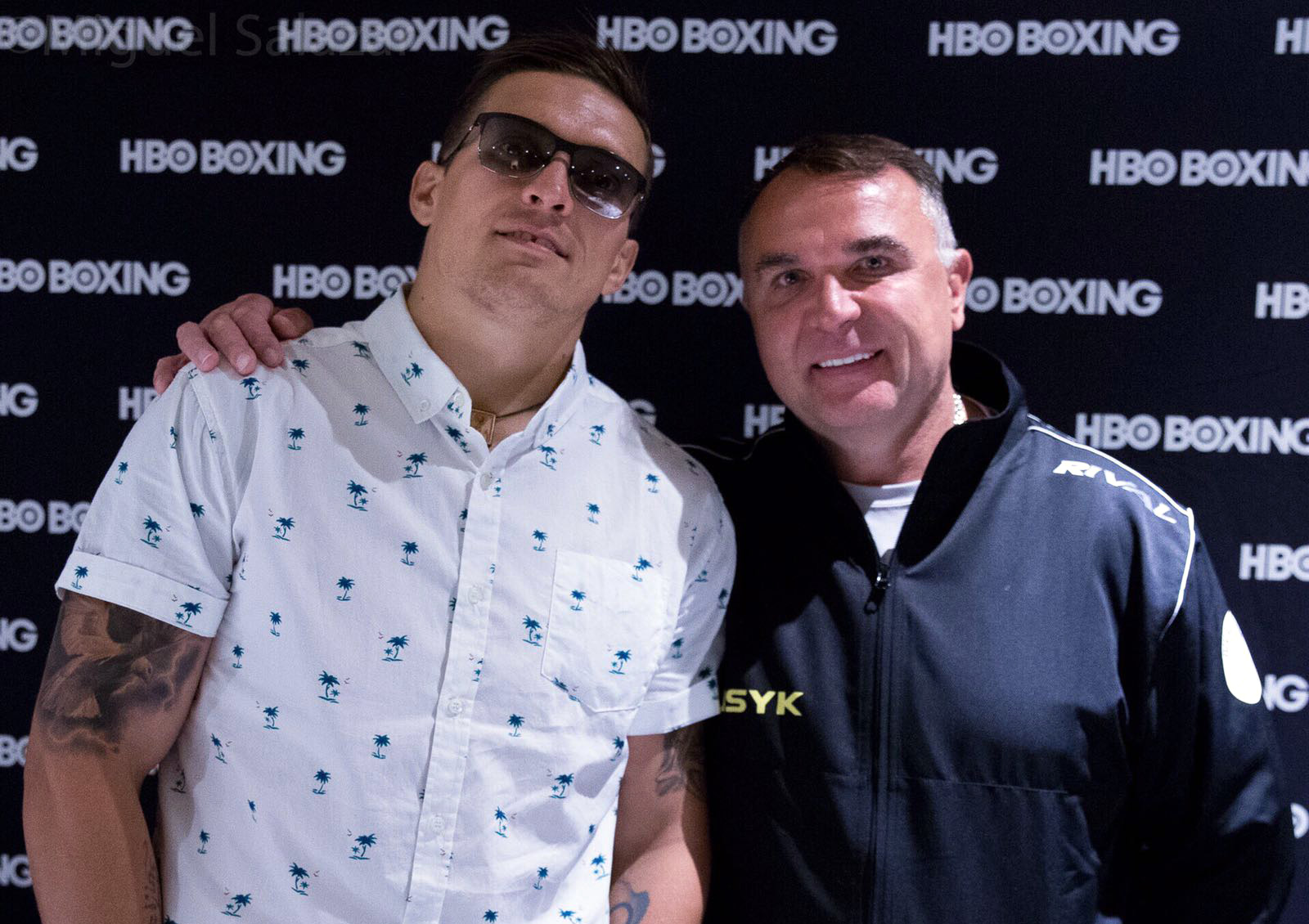 Alexander Usyk and Egis Klimas
"To be honest, we did not think long about participating in the World Boxing Super Series. For us it was the most suitable moment. But we paused on purpose, because we were not sure whether this tournament would happen or not? And when we realized that it really happening... Alexander said: I do not need money, just let me fight other champions! Therefore, we did our best to make this happen," said Klimas.
"As a matter of fact, I do not remember at all that someone was holding four belts in the cruiserweight division. The very last who held the four belts was Bernard Hopkins. So some time has passed to return it all back."
"I think that out of all the contenders, Huck was the most interesting, he was the best. As we know, Alexander wants to box with the best, plus all the fans who were watching this wanted Alexander to fight Huck. From marketing point of view, what can be better than Usyk vs Huck?" Klimas added.