Alvarez: "I Guarantee GGG's Gettin' Knocked Out!"
Canelo Alvarez says there's only one way his fight with Gennady Golovkin's gonna end with GGG getting knocked the hell out!  The boxing superstar tells there's a zero percent chance their superfight goes the distance and there's "no doubt" Golovkin will hit the canvas for the first time in his career.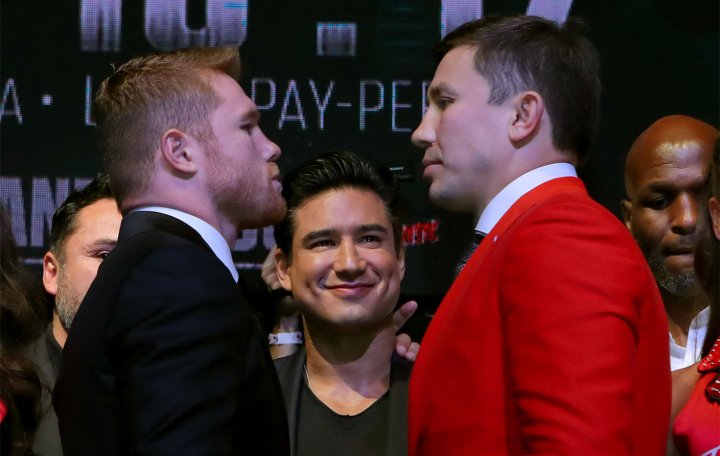 Сауль Альварес и Геннадий Головкин
Canelo also says he ain't losing sleep over the Mayweather vs. McGregor fight being booked 3 weeks before his Sept. 16th brawl but says the move was straight disrespectful. As for Bernard Hopkins, who told Canelo will win by decision Alvarez has a message for him too.