Mayweather: "I'm proud of Adrien Broner"
Former four-division world champion Adrien Broner hosted a press conference in his hometown of Cincinnati Tuesday as he prepares to return home to face hard-hitting contender Adrian Granados on Saturday, February 18 from the Cintas Center at Xavier University and live on Showtime.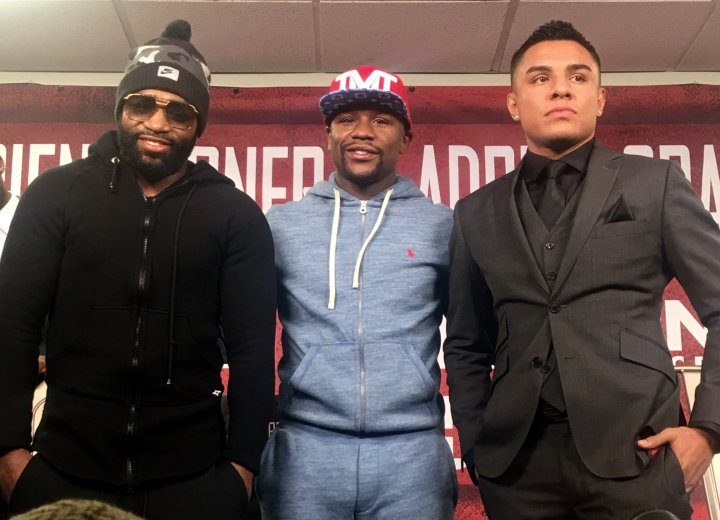 Adrien Broner's future in and out of the ring seemed uncertain when he left his native Cincinnati to visit Floyd Mayweather Jr. in October. Personal problems plagued Broner then, but Mayweather was optimistic Tuesday that the four-division champion he has mentored is poised to make an emphatic comeback from what was widely viewed as a suicide scare because Broner posted alarming messages on social media. Mayweather was in Cincinnati, where he helped promote Broner's February 18 fight against Adrian Granados at Xavier University's Cintas Center (Showtime).
"I'm proud of Adrien Broner," Mayweather said. "He's had a minor setback leading to major comeback. He's going to come back better than ever. But he can't overlook this opponent. You can look up and, all of a sudden, you're down."
"No one can overlook Adrian Granados," Mayweather said. "It's a really good matchup. This guy definitely reminds me of Marcos Maidana. I don't know if he can punch like him, but the style and aggressiveness is there. He's always in action-packed fights."