Golden Boy and Garcia will sue
On Friday, Golden Boy Promotions filed a lawsuit against Ryan Garcia (23-1, 19 KOs) and his adviser and lawyer Guadalupe Valencia, demanding recognition and compliance with the promotional agreement between the two parties.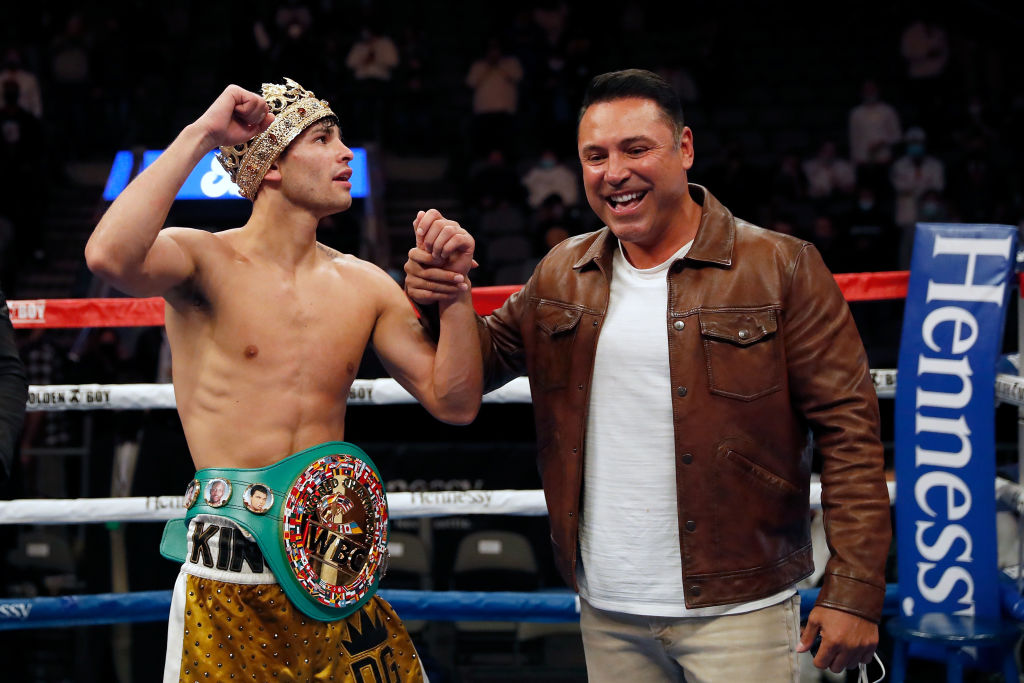 Ryan Garcia and Oscar de la Hoya. Getty Images
Stable Oscar De La Hoya is also seeking a court ruling that she has the exclusive right to promote, negotiate and show Garcia's professional fights and that the boxer and his adviser are not authorized to negotiate or enter into any fight contracts with third parties in the professional field.
The Golden Boy lawsuit was filed a week after receiving letters from Garcia asking for mediation due to multiple violations of a promotional agreement signed in September 2019. The lawsuit does not specify how long Garcia's contract with GBP should remain in effect.
Relations between Garcia and De La Hoya have been strained for quite some time now. After the April fight with Gervonta Davis, De La Hoya publicly criticized his fighter several times in interviews and posts on social networks. As a result, Garcia expressed a desire to break off relations with Golden Boy Promotions and sign a contract with another promoter.